Did you know that Disney offers youth programs for students?  Disney wants to help you ignite creativity and develop potential within your students.  Disney Youth Programs provide valuable learning opportunities by incorporating Disney storytelling and the magic of Disney Parks.  And, many of the programs offered have been accredited in travel studies by the Northwest Accreditation Commission and align with national standards.
Disney Youth Programs focus on a variety of fields:
Performing Arts
Students can experience unique performance opportunities, participate in hands-on workshops and attend annual festivals.
Education
What better way to learn about Physics than by riding a thrilling attraction!  Students can also work together to solve conservation challenges and explore different careers.  And Walt Disney Imagineering will help provide a new way of thinking!
Celebrations and Field Trips
Everyone knows that Disney is the Perfect place to celebrate just about anything!  Celebrate your team's big win; have fun with your faith-based youth group; or explore with your class on a field trip!  Disney is sure to bring a whole new level of learning, excitement and happiness to any occasion or outing.
If you want to learn more about Disney Youth Programs, contact Jennifer Reed at Pixie Dust & Pirate Hooks.
Click here to request a quote.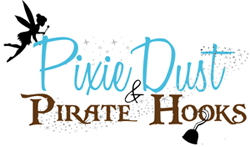 From the moment you contact us, we begin creating magic! Bring all of your hopes, dreams and wishes to us and we can create a vacation perfectly fit for your family. We are the experts. Let us handle everything for you so you can focus on your family!
Photo Courtesy:  Walt Disney Travel Company