"It's the most wonderful time of the year!"  The Christmas season is fast approaching and gift-giving is a big part of this magical season. What better gift to give than the gift of memories that will last a lifetime.
Imagine opening gifts with your family Christmas morning. All the gifts have been opened except one. Your children are curious. What is in this box? You know the excitement that is about to take place so you make sure cameras are ready. They begin unwrapping and discover a beautiful box with a hint of pixie dust. When they open it, they discover limited edition Magic Bands for your upcoming 2018 vacation. Screams and cheers begin, you say "We're going to Disney World!" and the magic begins!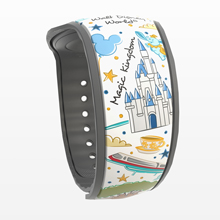 So, how do you make all of this happen? Easy. Contact one of the amazing agents at Pixie Dust and Pirate Hooks to start planning your magical vacation. In order to receive these limited edition Magic Bands for the holiday season, you MUST book your trip by November 15, 2017. Your travel dates must fall between January 1, 2018 and December 31, 2018. A minimum 3-night stay is required.  You must link your reservation in My Disney Experience and customize your bands (verify mailing address and names – do not choose colors) no later than December 1, 2017. Please note: This offer is not able to be combined with other current offers. You can, however, add a new promotion at a later date.
So what are you waiting for? Give the gift of memories. They will remember this gift for years to come!
---
Are you ready to plan your magical trip? Contact our friends at Pixie Dust and Pirate Hooks. Click here to submit a quote request.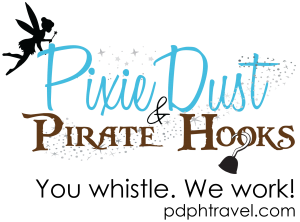 When you book your trip with Pixie Dust and Pirate Hooks, we handle everything from start to finish. We book your resort, all of your dining, fastpasses and special events. We provide a detailed itinerary for your trip with special tips that will make your trip extra magical! Think of us as your personal assistant. We are available anytime to answer questions by phone, email or text.
Photo credit – Walt Disney Travel Company