I still remember the day our good friends asked my wife, my daughter and myself to go with them on a trip to Disney World. We were so excited! And also slightly terrified.  Our daughter was a very new 3 year old. She had new opinions, new tantrums, and new attitude almost overnight when she hit that three year mark. Were we really brave enough to venture off to Disney World with our three year old princess in tow!?
Well, we did it, and we loved it so much we went back again 6 months later. I'm not kidding!  The trick to taking your three year old to Disney is knowing your child's limitations.  If you have a kid that absolutely, one THOUSAND percent needs a nap every day, then plan accordingly. Leave yourself time between fastpasses to sneak back to the hotel for a quick snooze. Our daughter is not much of a napper, so on our first trip we saved the late night adventures and just had tons of fun during the day.  (By the time we went 6 months later, we were able to do more of the night activities. We simply spaced it out so that we did Fantasmic one night, and then the next night turned in somewhat early.  If you alternate like that, it gives little ones a chance to recoup and get ready for the next nighttime adventure!) Oh, and pack SNACKS! A hungry, overtired toddler is a recipe for disaster when you are trying to make those magical family memories, so do your best to prepare ahead of time. By doing these things, we were able to hold off any melt downs until the very last day. And even then, it was over and done within 5 minutes. I call that success!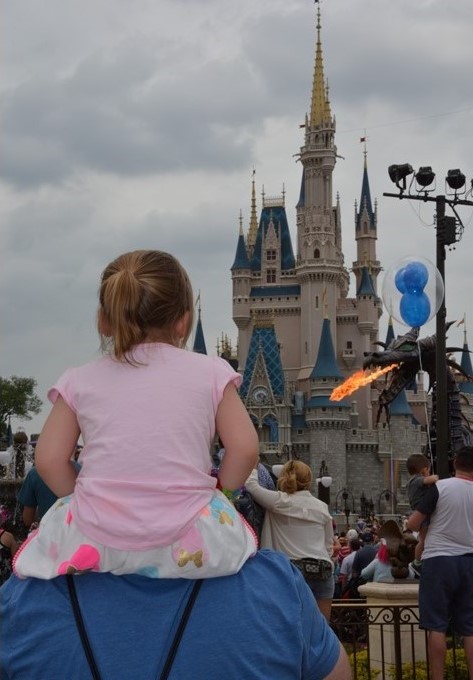 The absolute number one thing you MUST do if you are taking a little princess to Disney World is score those character meet and greet Fastpasses and character dining experiences immediately! We were "rookies" the first time around, so we only did one character dining meal which was at the Crystal Palace. We loved it so much that we've decided to make visiting the Crystal Palace a family tradition! We now have to have dinner there on every trip, no matter what!  On our next trip, we ate at Chef Mickey's which was a huge hit with our little Donald Duck fan.  We also dined at Hollywood & Vine at Hollywood Studios.  They have many of the characters from your toddler's favorite Disney Junior TV shows. I thought my little one would pass out when she saw Doc McStuffins face to face! She also enjoyed eating at the Grand Floridian and meeting the characters from Cinderella. They were a riot! Cinderella's evil step mother even made an appearance and she played the part so well. She had my princess laughing hysterically and it was truly one of the best character experiences we've had to date.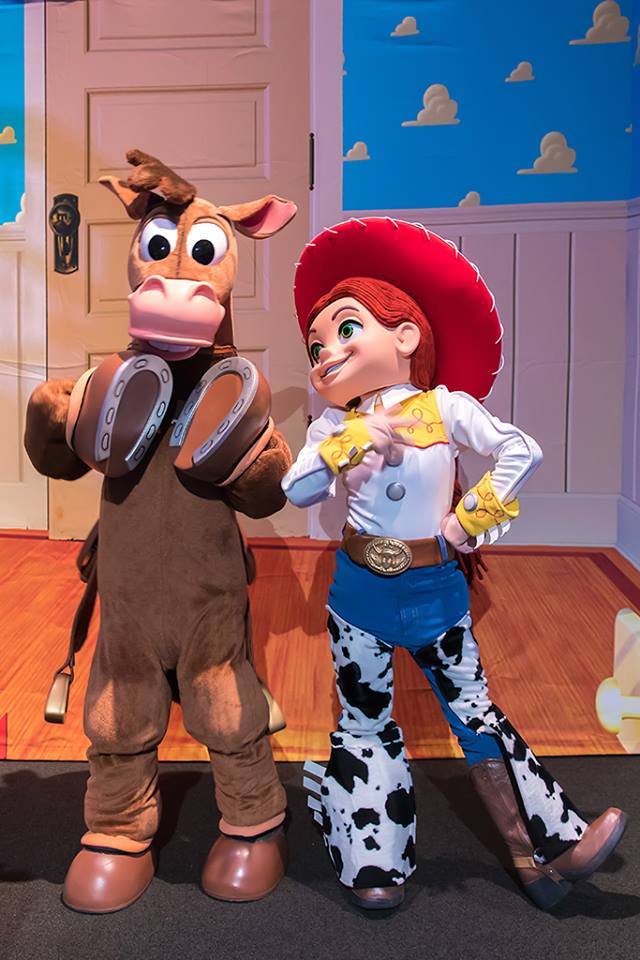 As for rides, my princess loved pretty much everything. Her top 5 favorites (which I know because she STILL talks about them constantly) were the "Magic Teacups" (as she refers to them!), the Carousel, the Magic Carpets of Aladdin, Dumbo and the Journey of the Little Mermaid. She also loved meeting Rapunzel & Cinderella, Tinkerbell, Snow White and Ariel. She felt so special when Tinkerbell sprinkled some fairy dust on her Dumbo stuffed animal she purchased earlier that day.  Each of the cast members that work for Disney truly do their best to treat each child as if they are the only one in sight during these meet and greets. It's a great experience for both the child and parents, and definitely where you get the most "bang for your buck" with the younger kids!
When we went the first time we were fortunate enough to be at Disney during the holiday season. If you go during this time, DO NOT MISS Queen Elsa lighting the castle at night! I unfortunately missed the look on my little girl's face (because she was sitting on my shoulders) but my wife still says to this day that seeing the way her face lit up when Elsa used her ice magic to light the castle is her favorite Disney memory of all time.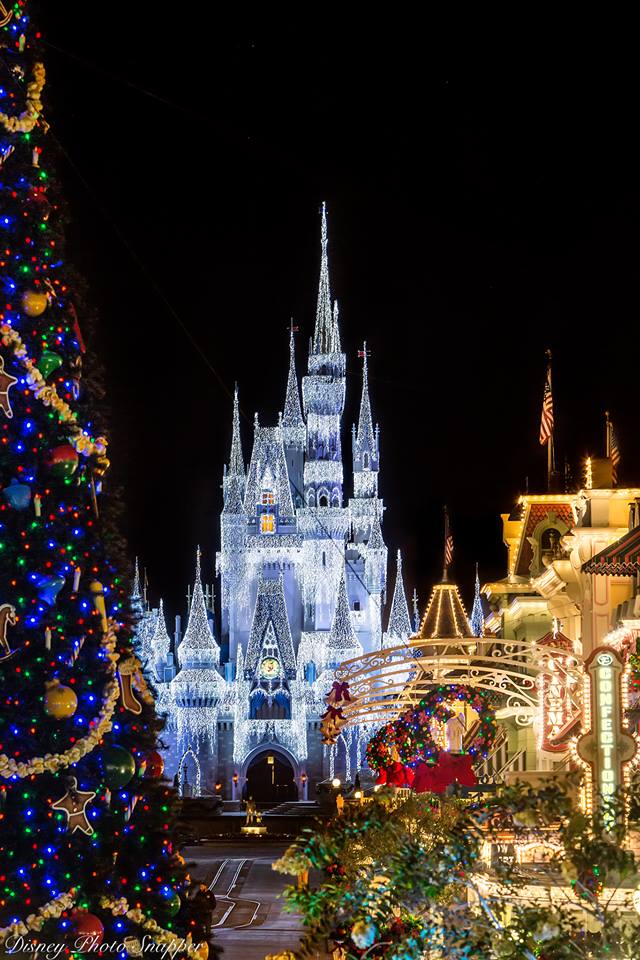 No matter when you go and how long you stay, I promise you that seeing the magic through your little one's eyes for the first time is a memory that just can't be replaced. I found three to be the perfect age for a first trip to the happiest place on Earth!
---
Are you ready to plan your magical trip? Contact Brett Cossaboon at Pixie Dust and Pirate Hooks. Click here to submit a quote request.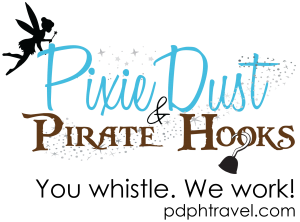 When you book your trip with Pixie Dust and Pirate Hooks, we handle everything from start to finish. We book your resort, all of your dining, fastpasses and special events. We provide a detailed itinerary for your trip with special tips that will make your trip extra magical! Think of us as your personal assistant. We are available anytime to answer questions by phone, email or text.
Photo credit – Walt Disney Travel Company, Disney Photo Snapper