Universal has dropped EPIC news:
The Most Immersive and Innovative Park We've Ever Created
Universal's Epic Universe will offer an entirely new level of experience that will forever change theme park entertainment. Guests will venture beyond their wildest imagination, traveling into beloved stories and through vibrant lands on adventures where the journey is as astounding as the ultimate destination.
The new location will feature a theme park, an entertainment center, hotels, shops, restaurants and more. Ultimately, this expansion will create more space and freedom to let loose and create lasting memories with the people you love.
Are you ready to plan your magical trip? Contact Kailey Ryan at Pixie Dust and Pirate Hooks.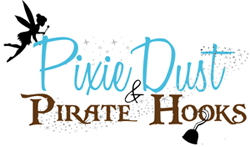 From the moment you contact us, we begin creating magic! Bring all of your hopes, dreams and wishes to us and we can create a vacation perfectly fit for your family. We are the experts. Let us handle everything for you so you can focus on your family!