Every time my family visits Walt Disney World, we book every character dining reservation we can!  I say it's for the kids…but I love dining with my favorite characters just as much as they do!  My new favorite character dining experience is the Bon Voyage Adventure Breakfast at Trattoria al Forno!
Upon arriving at the restaurant, located on Disney's Boardwalk, your family will receive a hearty welcome from the staff!  Everyone is so happy you have returned from your journey!
Our Breakfast
To begin our meal, we were served fruit and pastries for the table.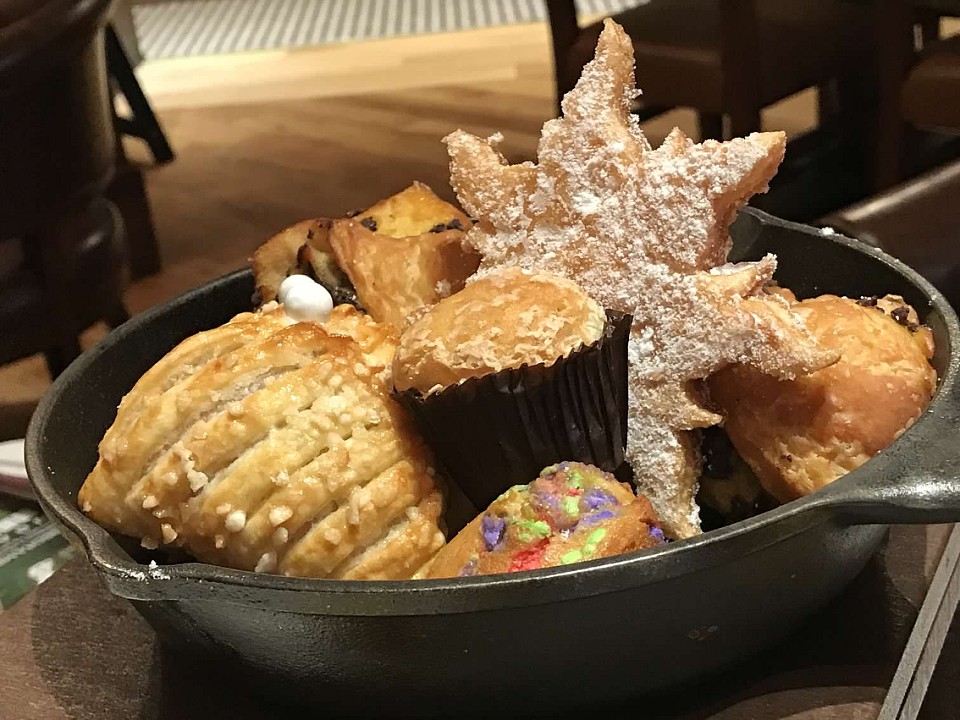 Even the breakfast entrees had creative names, like "Tangled Eggs" and "Swimmer's Delight."  My husband ordered "King Triton's Shipwreck al Forno" (a Calzone with Scrambled Eggs, Bell Peppers, Salumi, Bacon, Sausage, Blend of Cheeses, and Sunday Gravy).  I ordered the "Royale Breakfast" (Oak-grilled Steak, Cheesy-Egg Torte, and Fonduta with Breakfast Potatoes and crispy Onions).  Those were both great!  And the servings were very generous!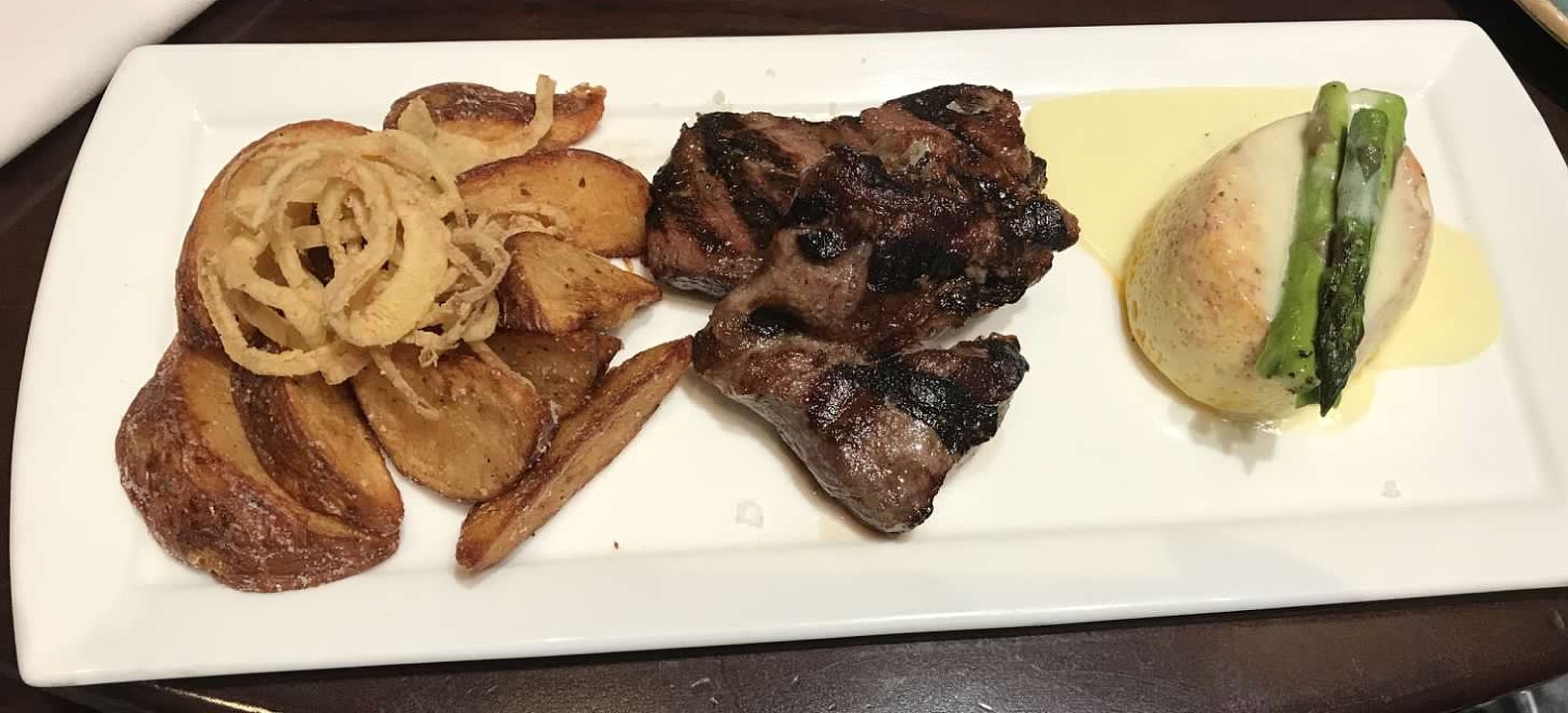 My kids ordered "Flounder's Flapjacks" and Character Waffles with Flounder and Ariel on them.
The Royal Adventurers
While we were waiting on our breakfast, Rapunzel and Flynn Rider returned from their travels and greeted us at our table for pictures and autographs!  We even got to share our dreams with them.  Our dream, "to live at Walt Disney World!," of course!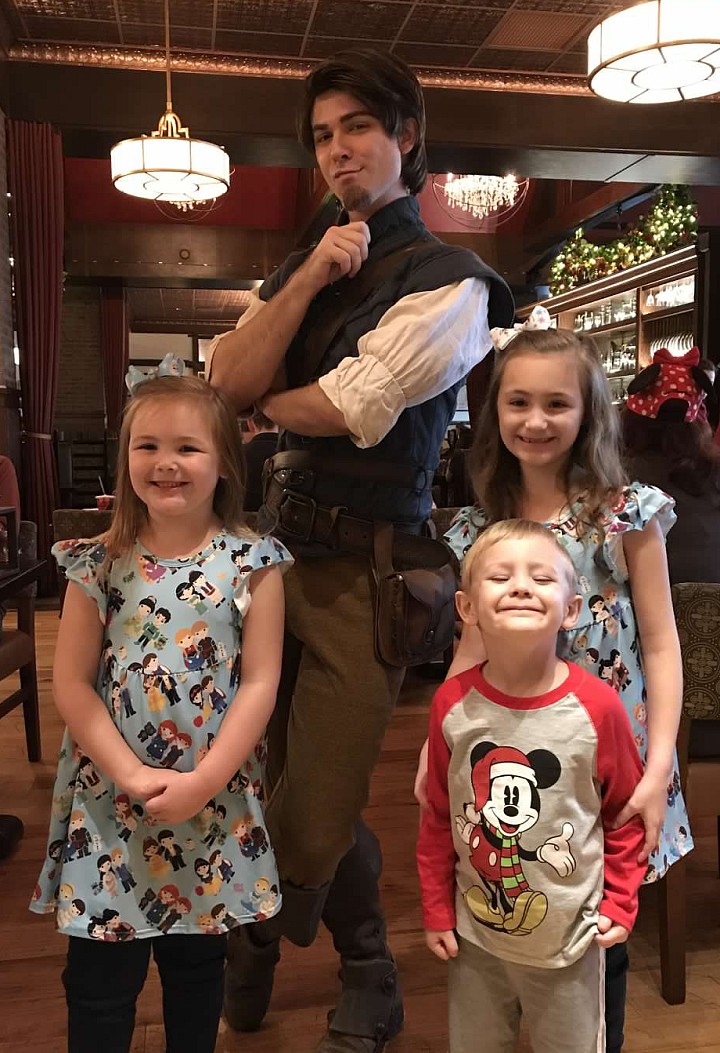 Next, Ariel and her Prince Eric were welcomed back!  They lead us in a "Napkin Parade".  We all paraded around the restaurant with all of our new friends, before Prince Eric wished us  "Bon Voyage."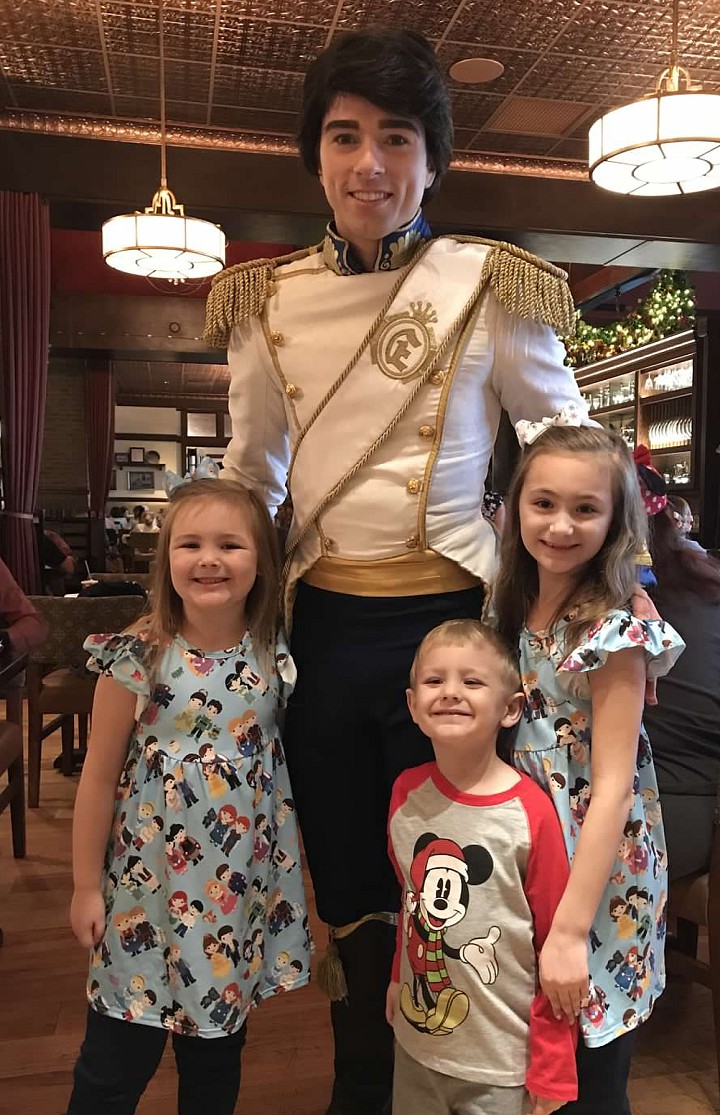 With it's unique characters and interactive atmosphere, the Bon Voyage Adventure Breakfast at Trattoria al Forno will soon be your new favorite, too!
If you are ready to start planning your next Magical Adventure, contact Jennifer Reed at Pixie Dust & Pirate Hooks.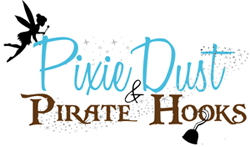 From the moment you contact us, we begin creating magic! Bring all of your hopes, dreams and wishes to us and we can create a vacation perfectly fit for your family. We are the experts. Let us handle everything for you so you can focus on your family!
Photo Courtesy:  The Walt Disney Travel Company and Jennifer Reed