They say a trip to Disney World is for the kids, but did you know moms and dads can enjoy time to themselves too. Dads take the kids to the pool and here are 5 things JUST FOR MOM!
Spa Day
Disney's Grand Floridian Resort and Spa has one of the best spas on property. When you arrive at Senses Spa you will step through a Victorian-style entryway past a lavish mural of old Florida and escape to a timeless haven of pampering and relaxation, where refreshing spa water, calming lighting and comforting music invite you to break away from the everyday. Indulge in a complete selection of therapies designed to relax and rejuvenate. Available services are subject to change, but may include: Facials, several options for body massages, body wraps and/or scrubs, manicure, pedicures, and these can be combined for the ultimate spa experience.
2. Breakfast in bed
What better way to start your morning than breakfast in bed. Select Walt Disney World resorts have an in-room dining experience that will kick start a relaxing morning for mom and a fun afternoon for the family! What can possibly make this better? In-room dining is accepted by the Disney and Deluxe dining plan!
3. Shopping at Disney Springs
Disney Springs has so many new options for mom. She can buy a new handbag at Kate Spade where they have the popular Minnie Mouse line. Where are all my makeup moms at? Mac Cosmetics is a great place to pick up the latest eye shadow pallet or the hottest lip tint. Disney Springs has something for everyone. When staying at a Walt Disney World hotel you have access to either a bus and/or boat to get to and from the resort. The family can even meet you there for dinner at T-Rex for another fun evening!
4. Take a tour
Mom do you love gardening or are you interested in the History of Walt Disney World? Disney has several different tours that are perfect for a pool morning with dad while you learn about your favorite things. The Behind the Seeds tour will take you to 4 different greenhouses and a fish farm to see where the preparation of food really begins. You will discover the latest plant-growing techniques including hydroponics. This tour leaves you with a whole new view on gardening and you'll be able to take home a pamphlet with great ideas for your own garden.
5. Brunch
For the moms who want to include their families, brunch is a great option. When you book a brunch (10am-2pm) you will be less rushed and everyone is able to get ready without having to make it to rope drop by 9:00am with only 3 meltdowns. There are so many great brunch options that have amazing character experiences. Some of my favorites: Trattoria al Forno, Cinderella's Royal Table, The Crystal Palace, Akershus Royal Banquet Hall, Donald's Dining Safari at Tusker House, Best Friends Breakfast at 'Ohana, and many many more!
Regardless of the type of mom you are, you deserve to be celebrated in whatever way makes YOU happy.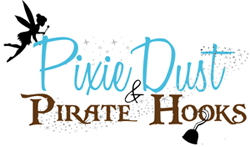 From the moment you contact us, we begin creating magic! Bring all of your hopes, dreams and wishes to us and we can create a vacation perfectly fit for your family. We are the experts. Let us handle everything for you so you can focus on your family!
Photo Credit: Disney World & Disney Parks Blog