The holidays can be a stressful time of year because of all of the social events, cooking, cleaning, shopping, and so much more that we have on our plates this time of year.  As I was planning how to finish up my last minute housework, shopping, baking, and gift wrapping, I found myself dreaming of being at my favorite place, Walt Disney World!  Now, my husband LOVES the holiday season, so it would take some convincing and hard work to get him on board. To do so, I've developed this list. I'm pretty sure it will be hard to say no to all of this logic!  To that end, here is my Top 5 reasons to spend Christmas at Disney!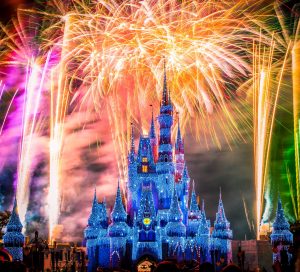 #5: You Don't Have to Clean Your House-or your room!
Ok, so this was what I was struggling with today as I was cleaning everything in sight at my house and singing, "Cinderella, Cinderella, night and day it's Cinderella….".  Imagine–not having to clean your house for guests.  In fact, when you vacation during Christmas, mousekeeping will tidy up your room for you and provide any extra essentials you need–towels, toiletries, etc.  As much as I have dreamed that forest friends would eventually come to my aid with the cooking and cleaning, alas, that has never happened!
#4: No need to cook or bake-unless you want to!
OK, so one of the biggest reasons to vacation at Disney is the AMAZING food.  Well, that food gets even better during the holiday season.  Giant gingerbread displays, fun bakery desserts, holiday beverages, and so much more.  Better yet, you don't have to do any of the cooking!  If you wanted to be able to cook up a little something, you could take advantage of accommodations that provide a kitchen, such as a Villa property.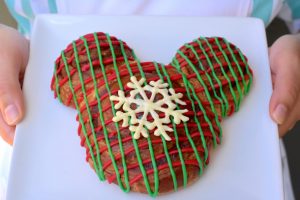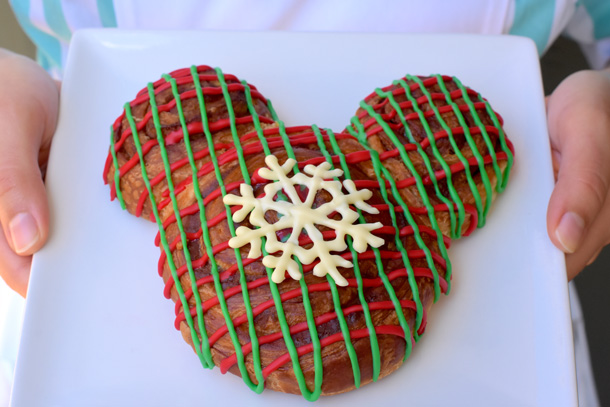 #3: No wrapping!
This isn't my favorite thing. Gift bags are an awesome way to wrap things up (and they travel easy if you want to bring gifts with you on your trip!).  Everything you need, will be provided or you can pack up in your suitcase! No need to spend hours wrapping gifts, because you will have already completed your shopping and wrapping with the purchase and planning of your vacation. If you see something you want to give as a gift while out at a park or at Disney Springs, it can be delivered right to your room at no extra charge. Easy Peasy!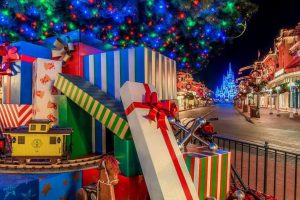 #2: Completely Stress Free Holiday Shopping
The agents at Pixie Dust and Pirate Hooks can plan the perfect itinerary for you.  Basically, all you need to do is work with them on dates, payments, and any extra special events you want to pre-plan, and all you have to do is show up! The agents at Pixie Dust and Pirate Hooks will take care of everything from start to finish, including a customized itinerary and crowd calendars. The agents are available to you while you are away on your trip. Yes. Even. At. Christmas!  You'll have so much extra time since you haven't been battling crowds and traffic!
#1: Spending Time and Making Memories With Those You Love
This is biggest meaning of the holiday season.  Take advantage of a time to slow down, relax, and truly enjoy spending time with your family instead of the hustle and bustle. A family vacation will truly make memories that will last a lifetime and you will reminisce about them for years to come.  You'll have photographs, stories, and souvenirs from that perfect Christmas that you spent in the most magical place on Earth!  This may just become your holiday tradition!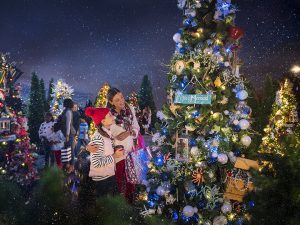 ---
Are you ready to plan your magical trip? Contact Kimberlie Buxton at Pixie Dust and Pirate Hooks. Click here to submit a quote request.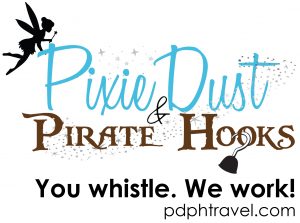 When you book your trip with Pixie Dust and Pirate Hooks, we handle everything from start to finish. We book your resort, all of your dining, fastpasses and special events. We provide a detailed itinerary for your trip with special tips that will make your trip extra magical! Think of us as your personal assistant. We are available anytime to answer questions by phone, email or text.