Who would build a ski resort in sunny Florida? Well, their mistake is our gain as this one time ski resort has melted into a water winterland (or at least that's how the story goes).

3. Slush Gusher
This 90 foot long high speed water slide uses melting snow from Mount Gushmore's summit to send you on your way. Two rolling hills give you a lift on your downhill trip! This ride may be in Summit Plummet's shadow, but still provides plenty of thrills for the most daring among your crew. Guests must be 48 inches or taller to take this plunge.

2. Downhill Double Dipper
For the ultimate in friendly competition, grab your friend and get ready to hit the course. The gates open on the twin enclosed waterslides and you shoot down 50 feet downhill. Who will win in this thrilling race? Flags mark the way and overhead digital stop clocks will show your time.
1. Summit Plummet
Are you ready to take on one of the tallest, fastest free fall body slides in the world? If the answer is YES, Summit Plummet is for you! Guests 48 inches or taller can rocket down the 120 foot "ski jump" so extreme you can't see where you are heading. But there's still more. Plunge 12 stories, shoot through a darkened tunnel and then emerge in a massive spray of whitewater as you arrive at the end of the 360-foot-long run. Want to know how fast your "plummet" was? A digital stop clock will show your top speed!
Are you ready for these thrills at Disney's Blizzard Beach?
Don't forget: If you book an agency exclusive with our friends at Pixie Dust and Pirate Hooks, you will be eligible to receive a free admission to the water park of your choice!
Are you ready to plan your magical trip? Contact our friends at Pixie Dust and Pirate Hooks. Click here to submit a quote request.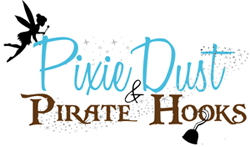 From the moment you contact us, we begin creating magic! Bring all of your hopes, dreams and wishes to us and we can create a vacation perfectly fit for your family. We are the experts. Let us handle everything for you so you can focus on your family!
Photos:  Walt Disney Travel Company