"Live the carefree island life" at Universal's Volcano Bay this summer!  Just steps away from all Universal Orlando has to offer, this tropical paradise in the form of a water theme park has attractions for the entire family and provides the perfect way to experience thrills and chills together!
Here are 3 reasons to plan an escape to Volcano Bay this summer!
3)  Krakatau™ Aqua Coaster
Experience the power of the Krakatau™ on this four-person canoe as you travel uphill through mists, twists and turns inside the volcano, and then end with a plunge through a sparkling waterfall!  This water thrill ride is the first of its kind and the park's signature ride!  This must-do attraction is for thrill seekers 42 inches and taller.
Take a look at the thrills the Krakatau™ Aqua Coaster has to offer!
2)  Waturi Beach
Located at the base of Krakatau™ Volcano this beach and wave pool is fun for the whole family!  Take a dip in the wave pool or relax on the beach.  You can even upgrade to Premium Seating or rent a Private Cabana just for your family!
1)  TapuTapu™
Each ride at Volcano Bay features a virtual line!  This allows you to swim, shop, eat and play until it's your turn to ride.  Just tap into your ride with your water proof TapuTapu™ wearable and your spot in line in saved.  You are free to enjoy other activities or attractions throughout Volcano Bay and when your TapuTapu™ vibrates-it is time to return to your attraction and ride!  You can use TapuTapu™ to hold your place in the Virtual Line for one attraction at a time.
If you are ready to plan your visit to Universal's Volcano Bay, contact Jennifer Reed at Pixie Dust & Pirate Hooks.
Click here to request a quote.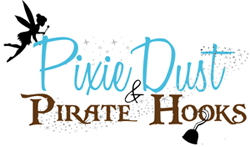 From the moment you contact us, we begin creating magic! Bring all of your hopes, dreams and wishes to us and we can create a vacation perfectly fit for your family. We are the experts. Let us handle everything for you so you can focus on your family!
Photos and Video Courtesy Universal Orlando Resort