When you hear the word cruise, does is send adrenaline through your veins thinking of your next adventure or does anxiety course through your body sending you into a full blown panic attack?  I was the panic attack girl!  I could not understand why my family couldn't just vacation at a hotel on dry land where I could come and go as I pleased!  I lay awake at night envisioning my kids in their floaties using the side of the ship as a diving board, pirate attacks, little Johnny sneezing in the buffet line on my perfectly poached salmon and people being herded like cattle on a tiny dingy.  As my cruise approached, my anxiety grew and my husband pulled me kicking and screaming, (ok so I am being a little dramatic), but I was praying that if God would get me off that ship and back on dry land I wouldn't do it again.  As I boarded the ship and they announced my family, my anxiety began melting and I am proud to announce I have moved from full blown panic attacks to daydreaming of my next adventure aboard one the beautiful Disney Cruise ships. Disney Cruise Line sailings are now our most favorite family vacations! One of my favorite things to do is to help other people plan a magical cruises so you won't have any panic!  I love being able to help them have an effortless, relaxing, vacation that exceeds all of their expectations.  After many cruises, I have compiled a few tips and tricks that I wish I had known so my fears could have been eliminated before boarding the ship. I have many more tips and tricks I love to share with my clients upon booking with me.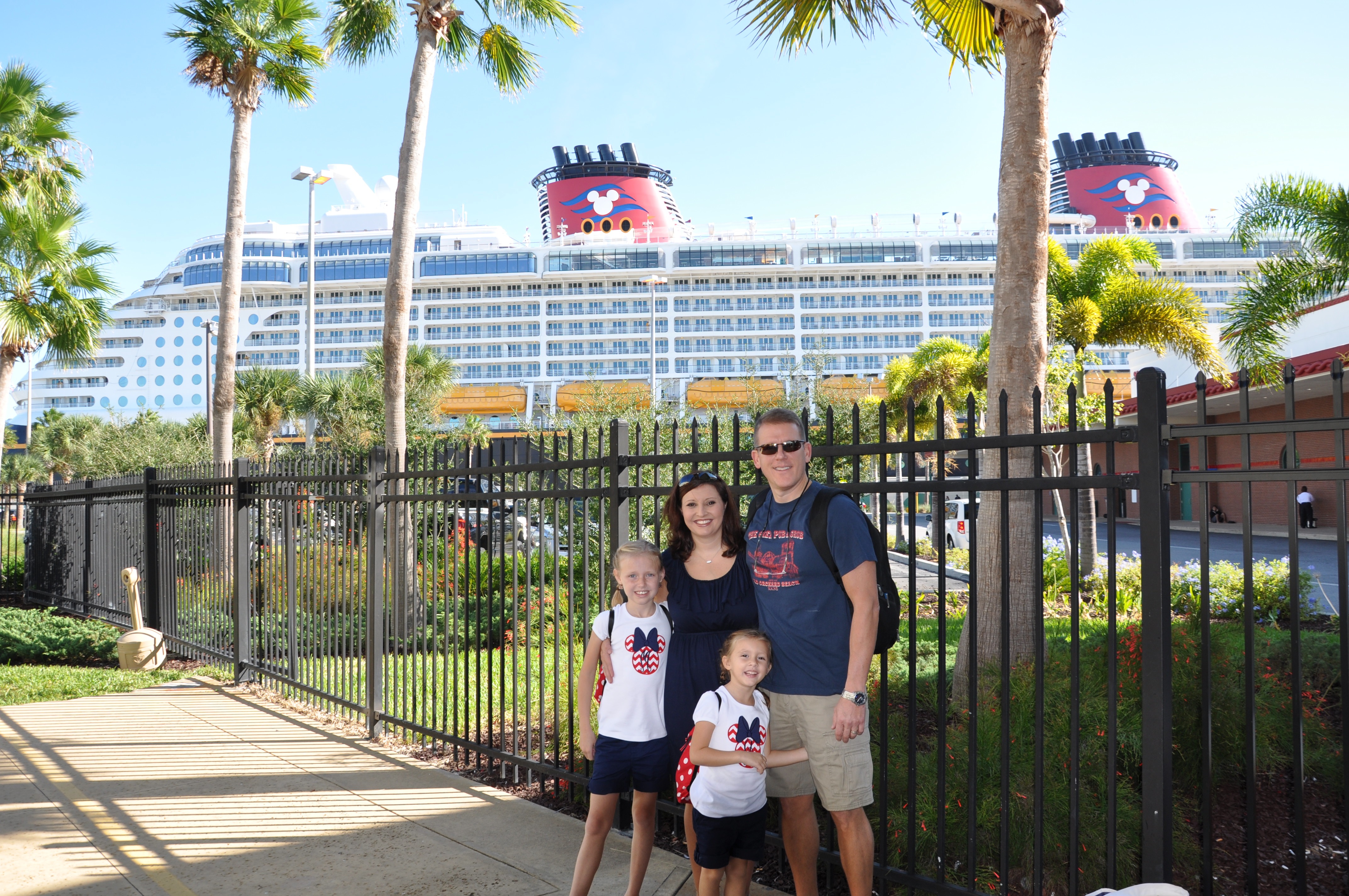 Sodas are FREE!  Unlike other cruise lines, Sodas are free 24 hours a day on Deck 11 of the Disney Dream and Disney Fantasy and Deck 9 of Disney Magic and Disney Wonder.  I wish I had known to bring my own cups.  They offer you paper cups but they just aren't big enough so I recommend you bring your own.
Room Service is FREE!  You heard that right, 24 hrs. a day FREE! Of course, you will need to tip, but we love to order warm cookies and milk before bed a night! Even though you don't see it on menu, you can also order an infamous Mickey Bar.

24 Hour Room Service Menu

I would encourage you to try to go to all of the Broadway style shows, but if you are tired, sick or just wanting to be lazy one night, you can catch the show on your T.V. in your stateroom. As a side note, Disney owns ESPN so you can catch some pretty awesome sports on the T.V., too! I would love to talk with you about the different shows on all the different ships.   I also can give you pointers on the different places to sit to get the best viewing and audience interaction if you choose to go to the show.

Theater aboard the Disney Dream

4. Candy and Popcorn are not free outside the theaters.  You can bring your own or if you buy the souvenir bucket of popcorn you can refill your entire voyage for $2.50 per refill. Food is always in abundance on the ships, but I have a list of favorites that are a must to bring to the shows so you won't miss a single thing while you are out getting a snack.

5. On pirate night, eat a light dinner because there will be a pirate party that you don't want to miss.  Even if you aren't hungry go into Cabanas after the fireworks and look at the amazing fruit carvings.  The fireworks are best viewed from the upper deck on the starboard side. I have lots of other tips to make pirate night an amazing night for adults and children alike.

Pirate Night on the Disney Dream-Fireworks at sea

6.Most important tip, that no-one told me….REBOOK while onboard.  By rebooking onboard you get 10% down instead of 20%, 10% off your cruise, an onboard credit from Disney and if you book with me at Pixie Dust and Pirate Hooks you will get credits to use on your next cruise as well. You can rebook up to 24 months out and you can even book a placeholder cruise if you are unsure of your travel dates. Didn't book with a travel agent onboard? That's okay if you booked within the last 30 days you can transfer to Leslie Smith at Pixie Dust and Pirate Hooks and take advantage of both credits.

I hope these tips will help you have a magical first Disney Cruise! I would love to help you plan a magical vacation so you won't be riddled with panic as I was.  Did you know that booking with me, you get a one day Rainforest Spa pass, up to $1000 credits, extra pixie dust, and my cruising expertise.  The best part is all of this is free to you so all you do is get onboard, grab a fruity drink and enjoy the trip of a lifetime!
---
Are you ready to plan your magical trip? Contact Leslie at Pixie Dust and Pirate Hooks. Click here to submit a quote request.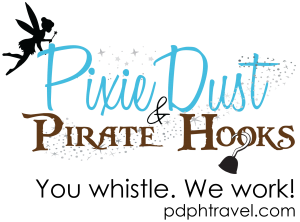 When you book your trip with Pixie Dust and Pirate Hooks, we handle everything from start to finish. We book your resort, all of your dining, fastpasses and special events. We provide a detailed itinerary for your trip with special tips that will make your trip extra magical! Think of us as your personal assistant. We are available anytime to answer questions by phone, email or text.
Photo credit – Walt Disney Travel Company & Leslie Smith