Hooray for celebration food! Grab those forks and knives and tie your napkin 'round your neck, folks, because we're getting ready to mark an exciting milestone, The 30th Anniversary of Hollywood Studios. In addition to fun and exciting new attractions, entertainment, and merchandise, there will be an incredible menu of limited-time offerings starting May 1 as well as a few legacy menu items that have been offered since the park opened. You won't want to miss out on these yummy treats – below see the ultimate foodie guide to Hollywood Studios 30th Anniversary Celebration.
Where are my Star Wars fans? The Kylo Ren Cupcake is a creamy peanut butter and chocolate cupcake.
Not a chocolate fan, the Light Saber churros are as much fun as they are yummy. The churros are dusted in red and blue sugar. They can be found at Anaheim Produce, Market at Pixar Place, Pretzel Palooza, and various churro carts throughout the park
The Playful Luxo Ball is made of mago mousse, banana sponge cake, caramel chocolate and rice croquant. This is found at The Trolley Car Cafe & Baseline Tap House.
Incredible Macarons are black and red almond almond macaron with mango passion ganache. These can be found at Market at Pixar Place and BaseLine Tap House.
Who remembers the famous Sorcerer's Hat? If you miss the hat you can now eat a miniature version. The Sorcerer's Hat is a – lemon sponge cake with vanilla swiss buttercream, lemon curd, and white chocolate glaze. This little piece of history can be found at ABC Commissary and Fantasmic! Food Carts.
Ready to celebrate with a mini cake? Mickey Mouse's Celebration Cake is a chocolate sponge cake with chocolate cream, vanilla marshmallow, and passion fruit crispy pearls.Minnie Mouse's Celebration Cake is yellow cake with strawberry cream, strawberry marshmallow, and strawberry crispy pearls. These can be found at Backlot Express.
Do you like a variety of flavors, textures, and colors? Then I recommend trying the french dessert, verrine. This dessert is typically composed of 3-4 layers of different flavors, textures, and colors.
Tres Leches Verrine – tres leches cake served with whipped cream, a fresh strawberry, strawberry candy rocks, and a white chocolate 30th anniversary logo. Found at Rosie's All-American Café and Backlot Express.

Key Lime Pie Verrine – layers of Key lime custard and graham cracker finished with whipped cream and a white chocolate 30th anniversary logo.
Lemon Blueberry Cheesecake Verrine – lemon cheesecake topped with blueberries, white chocolate crispy pearls, and a white chocolate 30th anniversary logo.
Raspberry Mousse Verrine – raspberry mousse topped with fresh raspberries and a white chocolate 30th anniversary logo. Found at ABC Commissary.
After a long day a cocktail can be a great way to quench your thirst. Here are some of the new cocktails you can find throughout the walk-up bars in the park. Galaxy Margarita- silver tequila, blue curaçao, sweet and sour mix. Found at various walk ups throughout the park. Celebration Fizz – vanilla vodka, cranberry juice, prosecco. Found at Tune-In Lounge and The Hollywood Brown Derby Lounge. Banana Split Cocktail – vanilla vodka, crème de cacao, crème de banana, strawberry monin, pineapple juice.
Legacy Offerings
These dishes have withstood the test of time and have been offered throughout the history of Disney's Hollywood Studios, dating all the way back to the parks opening day in 1989. These original dishes are some of the most iconic and popular items offered throughout the park. In addition to being featured throughout this momentous celebration, these dishes are offered year-round.
The Hollywood Brown Derby Legacy Dishes
Our Famous Cobb Salad – finely-chopped greens topped with turkey breast, bacon, egg, tomatoes, crumbled blue cheese, avocado, chives, and cobb dressing
Brown Derby Original Grapefruit Cake – available as part of a customizable mini dessert trio.
50's Prime Time Café Legacy Dishes
Aunt Liz's Golden Fried Chicken – crispy, bone-in fried chicken served with roasted garlic mashed potatoes, chicken gravy, and seasonal vegetables
Cousin Megan's Traditional Meatloaf – blend of beef and pork topped with tomato glaze and served with roasted garlic mashed potatoes and green beans
Peanut Butter & Jelly Milk Shake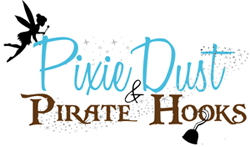 From the moment you contact us, we begin creating magic! Bring all of your hopes, dreams and wishes to us and we can create a vacation perfectly fit for your family. We are the experts. Let us handle everything for you so you can focus on your family!
Photos: Disney Parks Blog