On March 27th, you can walk with your family down Sesame Street at SeaWorld Orlando.  Take stroll down the Street made famous by Oscar the Grouch, Big Bird and many more furry friends! Stop by Stoop 123 and don't forget to visit Big Bird's nest for story time and while there make sure to take pictures with your favorite feathered friend.   You can also explore the inside of Hooper's store, where you will find a little bit of Sesame Street that you can take home with you. 
A few of the new attractions include:
Abby's Flower Tower – A sprinkle of magic from Abby Cadabby's wand will send you up in colorful flower pots
Big Bird's Twirl 'n' Whirl – Spin in a nest of your own while enjoying Big Bird's Twirl 'n' Whirl. You will twist around and around everyone's favorite bird.
Cookie Drop – You will get carried away in a bunch of cookie crumbs as you bounce up and down on Cookie Monster's Cookie Drop
Elmo's Choo Choo Train – A interactive bell-ringing, horn-honking train ride with Elmo as your guide
And many more attractions…
The Sesame Street Party Parade will have visitors of all ages dancing as Elmo, Big Bird and other friends are on floats going down Sesame Street. This is the first parade ever at SeaWorld Orlando, so expect a few surprises.
Elmo's Window

Sesame Street Party Parade
There are interactive areas around every corner at Sesame Street. Play a game at the bicycle shop window; get hands-on with a wacky washing adventure at the Laundromat; grab a friend and talk like a monster with the Two-Headed Monster at the pipe telephone and help Cookie Monster and Gonger whip up some amazingly delicious meals at the Foodie Truck.
When you are ready for a break, make sure to visit the food trucks and specialty drink stand at Sesame Street. You can rest in the shade and find a variety of healthy choices and maybe even cookies that will satisfy even the hungriest little monster.
I'm looking forward to visiting Sesame Street at SeaWorld Orlando on my next trip to Florida so I can meet Big Bird, he was my favorite on Sesame Street when I was a child. Who was your favorite character from Sesame Street?
Are you ready to plan your magical trip? Contact Kristin Perry at Pixie Dust and Pirate Hooks.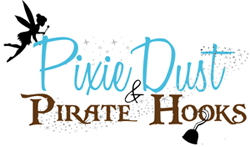 From the moment you contact us, we begin creating magic! Bring all of your hopes, dreams and wishes to us and we can create a vacation perfectly fit for your family. We are the experts. Let us handle everything for you so you can focus on your family!
Photo Credit: SeaWorld.com
Please follow and like us: