Just in time to celebrate Hollywood Studios' 30th anniversary on May 1st, everyone's favorite 6-year-old who loves all things French, Fancy Nancy, will be joining other Disney Junior friends by greeting guests at Disney's Hollywood Studios and Disney's California Adventure park.
Over at Disney's Hollywood Studios, Fancy Nancy will be greeting guests in front of her backyard playhouse in the Animation Courtyard. She will also, soon, be joining fans for breakfast over at Hollywood & Vine with other Disney Junior friends, Doc McStuffins, Vampirina, and Roadster Racer Goofy.
Later in May, Fancy Nancy will be heading to Disneyland too! Guests will be able to meet her outside of the "Disney Junior Dance Party!" in Hollywood land at Disney California Adventure park.
Guests will enjoy Nancy's enthusiasm and imagination for all things exquisite. Are you ready to meet Nancy on your next visit?
If you are ready to plan your next magical vacation to experience this incredible new land at Disneyland or Walt Disney World contact Randi Jordan at Pixie Dust and Pirate Hooks.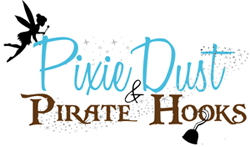 From the moment you contact us, we begin creating magic! Bring all of your hopes, dreams and wishes to us and we can create a vacation perfectly fit for your family. We are the experts. Let us handle everything for you so you can focus on your family!
Photos courtesy of Disney