"A true Beachfront Resort on Jamaica's Largest Private White Sand Beach"
A few weeks ago I had the most amazing vacations at Sandals Montego Bay. This resort is Located in Jamaica's Main Tourism Hub. It was only a SHORT 5 minutes drive from Sangster International Airport. My flight landed at 12:20 and I was on the beach by 2:00pm (after a short stop at the lunch buffet). This resort offers relaxation, luxury, and a whole lot of fun!
When you arrive to the hotel via your transportation, if you book at butler or higher category you and your partner arrive via private luxury car. Upon arrival you're greeted in the lobby with a cool towel and smiling faces. Club level stays and above have a separate check-in location, and I was fortunate to stay in a butler level room. Club Sandals, for those staying Club Level or high is where you go if you have questions, want to book excursions, or just want a quite place to hang out. They greet you with drinks, cookies, and always a health option. If you are staying in Butler Level or higher categories your butler will be there eagerly waiting for you. After introductions they will take you on a short resort tour so you're familiar with all of the amenities such as The Jerk Shack, Cafe De Paris, Butch's, and so many more. From there you will enter your room where your butler will familiarize you with your room, make your dining reservations for the evening, and teach you how to use your "butler phone." By having a special "butler phone" you and your butler will only be a phone call away. I highly recommend taking your phone with you everywhere you go, you never know the surprises they may call about.
When staying at Montego Bay you will find a brand new over the water wedding chapel with stunning ocean views. Jamaica's largest exclusive white sand beach. Full exchange privileges, with complimentary transfers to Sandals Royal Caribbean and Sandals Inn, their sister resorts. Enjoy all the luxuries included in our "Stay at one, Play at three" concept offering twenty three (23) Five Star Global Gourmet Dining options within ten minutes . Private Airport Transfers are included for all guests occupying Club & Butler categories of accommodation.
Swim right up to your room in these magnificent Love Nest® Suites that truly give you everything you could want in a vacation. Step right out of your room into your pool to then walk 10 steps onto the beach.
The Jerk Shack

Soy

Toyko Joes
Some of my favorite memories from my trips is the dining! A global team of master chefs caters to your endless culinary cravings in stunning settings that are on-the-beach casual or white-gloved chic. Craving sushi? Have drinks and an appetizer at Soy while you wait for your reservation at Toyko Joes. Also with exchange privileges you can enjoy 23 different options at Sandals Inn and Sandals Royal Caribbean.
I can't go on vacation without a massage. The exclusive Red Lane® Spa is a true tranquil sanctuary, the Spa offers treatment rooms, a fitness center, beauty salon, a Yoga-Pilates studio, steam room, plunge pools and several intimate relaxation areas in secluded gardens.
From the sands to the courts, Sandals includes unlimited water and land sports so there are no limits to what you can play, when you can play including: Kayaks, water skiing, tubing, sailboats, snorkeling paddle boarding, scuba diving, Table tennis, shuffle board, lawn chess, croquet, basketball, day and night tennis, beach volleyball, board games, and pool tables.
Sandals Montego Bay, also the very first Sandals has been masterfully reimagined to be the most modern, open-concept, 5-Star Luxury Included® Resort. Innovative and luxurious, Sandals Montego Bay is nestled along the unending shoreline of the most exclusive, private white-sand beach in Jamaica, where offshore reefs create the calmest waters for leisure swims. Discover a chic and casual oasis, mere steps from the water, evoking a carefree spirit of romance and luxury. The new Over-the-Water Bar, and new Over-the-Water Chapel ensure an over-the-top experience. Enjoy even more of Montego Bay with exclusive play privileges at two nearby Sandals Resorts. At Sandals Montego Bay, the fun never stops and the beach never ends.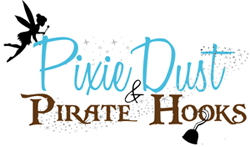 From the moment you contact us, we begin creating magic! Bring all of your hopes, dreams and wishes to us and we can create a vacation perfectly fit for your family. We are the experts. Let us handle everything for you so you can focus on your family!
Picture Credit: Sandals