After your voyage on Royal Caribbean International-you are certain to want to sail again ASAP! "Next Cruise" is the perfect way to make that happen.
Next Cruise is a program available to Royal Caribbean guests that book their "next cruise" while onboard their current cruise. This is a fantastic way to take advantage of any offer available, have a lower deposit per person, as well as receive an additional onboard credit from Royal Caribbean.

Here is how it works:
On each Royal Caribbean Ship there is a Next Cruise desk or kiosk. Before the end of your current cruise simply go to this Next Cruise desk. The crew member here will help you do one of two things: choose your next sailing and pick your stateroom; or help you make an Open booking. An Open Booking gives you the flexibility to choose your specific sailing you want at a later date. Both of these options give you the best rates available as well as the Onboard Credit and reduced deposit amount. The Next Cruise desk gets super busy, so make an appointment early in your cruise. Trust me, you don't want to miss out on the savings you will get with this program, and you know you are going to want to cruise again!!
Are you ready to plan your Royal Caribbean Adventure?
Contact Cathy Dunagan at Pixie Dust & Pirate Hooks.
Click here to request a quote.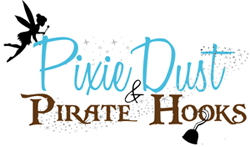 From the moment you contact us, we begin creating magic! Bring all of your hopes, dreams and wishes to us and we can create a vacation perfectly fit for your family. We are the experts. Let us handle everything for you so you can focus on your family!
Photo Courtesy: Royal Caribbean International
Please follow and like us: