Disney announced today that all of their major quick and table service restaurants will soon be serving up plant-based options at Walt Disney World Resort and Disneyland Resort – along with a new plant-based menu icon coming to Disney dining. Guests at both of these locations will now be able to choose from hundreds of sweet and savory makings, including many brand-new selections!
Guests have embraced the plant-based offerings at Disney parks around the globe, stirring them to expand the menu and introduce a new menu icon, a green leaf, that will make it easier than ever to find these meal options during your visit. These options are made from plant-based ingredients like vegetables, fruits, grains, nuts, seeds, and legumes – and are made without animal meat, dairy, eggs or honey. There are comfort-food meals to exciting new dishes for everyone. You are sure to find something exciting to taste!
October 1 at quick service locations and October 3 at table service locations, Walt Disney World Resort will present the plant-based menu icon and introduce new options at the theme parks and resort hotels. There will be more than 400 dishes that you can explore!
Some of the options include:
Steamed Asian Dumplings from Le Cellier at Epcot – Plant-based meat dumplings, served with bok choy, Chinese long beans, red peppers and radish in a delicious and fragrant Asian broth.
Shiriki Noodle Salad from Jungle Navigation Co. LTD Skipper Canteen at Magic Kingdom Park – A refreshing salad that is made with noodles, edamame beans, mushrooms, green mango and cucumber, tossed with a sweet chili sauce.
Felucian Garden Spread from Docking Bay 7 Food & Cargo at Star Wars: Galaxy's Edge (Disney's Hollywood Studios at Walt Disney World Resort and Disneyland Park at the Disneyland Resort) – Made with plant-based "kefta," herb hummus, tomato-cucumber relish and pita
Chili-Spiced Crispy Fried Tofu Bowl from Satu'li Canteen at Disney's Animal Kingdom – A taste of Pandora that features crispy tofu, seasoned with chili-spice and topped with a crunchy vegetable slaw, boba balls and your choice of base and sauce.
Plant-Based Cashew Cheescake from California Grill at Disney's Contemporary Resort – One of many plant-based desserts available at Walt Disney World Resort.
Disneyland fans need not worry, the menu icon and many new plant-based options are coming in spring 2020, so you won't have to wait too long to try these exciting new flavors. And across the world in other parks, they are serving up delicious plant-based cuisine, including Risotto-style Spelt with Mushrooms at Disneyland Paris, Pan-fried Vegetables with Plant-based Dumplings at Hong Kong Disneyland, or Caramel Mix Nuts Banana Cake at Shanghai Disney Resort. There are also different options with Disney Cruise Lines from a Plant-Based Chili Dog and Plant-Based Eggs to Chocolate Truffle Cake.
Are you ready to plan your next trip to Walt Disney World? Contact Kristin Perry at Pixie Dust & Pirate Hooks!!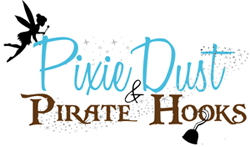 From the moment you contact us, we begin creating magic! Bring all of your hopes, dreams and wishes to us and we can create a vacation perfectly fit for your family. We are the experts. Let us handle everything for you so you can focus on your family!
Photo credit: Disney Parks Blog