Takumi-Tei Restaurant to Open Summer 2019 at Epcot
Calling all world-travelers there's a new table-service restaurant coming to the World Showcase! This new addition to the Japan pavilion will provide a signature dining experience inspired by the natural beauty of Japan. The restaurant will be named Takumi-Tei, which means house of the artisan.
The food design celebrates the relationship between Japanese craftsmanship and the natural world. The upscale dinner menu will highlight wagyu beef in a sublime setting, and guests interested in the ultimate experience will be able to indulge in a multi-course tasting menu featuring traditional tea service. Signature cocktails and premium sake will be available along with a wine and craft beer menu.
Takumi-Tei will open in the Japan pavilion at Epcot this summer and will be operated by Mitsukoshi USA, which operates the merchandise, Teppan Edo and Tokyo Dining, and kiosks in the Japan pavilion. The new restaurant will add to the rich tapestry of cultural experiences available in World Showcase.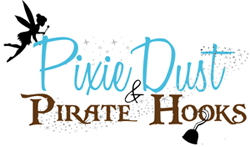 From the moment you contact us, we begin creating magic! Bring all of your hopes, dreams and wishes to us and we can create a vacation perfectly fit for your family. We are the experts. Let us handle everything for you so you can focus on your family!
Photo Credit: Walt Disney World