The world of "The Princess and the Frog" will come to life in new ways on the Disney Wonder with the addition of an exciting New Orleans-themed lounge that will transport your clients deeper into the heart of the city's iconic French Quarter. A perfect complement to Tiana's Place Restaurant on the Disney Wonder, the French Quarter Lounge will feature live music and themed activities for everyone in the family.
Here's a look at enhancements sure to enchant:
Redesigned Retreats for Teens and Adults
Vibe, the club reserved for teens ages 14-17, will transform into a contemporary place to hang out with friends while at sea. The space will be given a timeless feel with an open, bright redesign, a light color palette and industrial metal work. A new coffee bar and updated virtual reality technology add to the list of activities for teens to enjoy in this exclusive club.
Adults will have an updated space all their own in the Cove Café, after a redesign that will transform the look and feel of the café into a local coffee shop, complete with warm, comfortable and trendy décor. Ample seating and a relaxed atmosphere will invite your clients to indulge themselves in this peaceful retreat. The newly redesigned Cove Café will be the perfect place to sip specialty coffee or tea throughout the day or partake in wine, cocktails and light bites during the evening. Adult beverage tastings will be available at select times for an additional fee. Just steps away, Signals Bar is also undergoing a transformation with a similar look.
The new enhancements debut on the Disney Wonder's four-night sailing from Vancouver to San Diego on Sept. 30, 2019. These additions are part of an overall commitment by Disney Cruise Line to invest in its ships, helping to deliver incredible family vacation experiences for years to come. While making these enhancements, crews perform regularly scheduled and wide-ranging maintenance to keep the fleet in tip-top shape, further demonstrating the unwavering commitment by Disney Cruise Line to continually elevate the experience.
Clients sailing on the Disney Wonder can experience a variety of itineraries and ports of call throughout the year, including summer sailings to Alaska, cruises to the Mexican Riviera and voyages to the Caribbean and Bahamas. For the first time, the Disney Wonder will also call New Orleans home in 2020 with Caribbean and Bahamian itineraries departing from this new home port beginning Feb. 7.
Are you ready to plan your trip to Disneyland? Contact Kailey Ryan at Pixie Dust and Pirate Hooks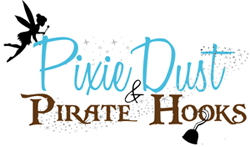 From the moment you contact us, we begin creating magic! Bring all of your hopes, dreams and wishes to us and we can create a vacation perfectly fit for your family. We are the experts. Let us handle everything for you so you can focus on your family!
Photo Credit: Disney Cruise Line