The NBA Experience will officially open August 12, 2019 at Disney Springs. This new destination will allow you to feel like a basketball superstar. It is a one-of-a-kind destination that will have 13 interactive elements and hands-on activities across the 44,000 square foot and two floor location.
Below are some of the details about this new interactive location:
When you enter the NBA Experience, you will feel like you are walking through the players' tunnel out on to the court at an NBA or WNBA arena.
A ticket to the NBA Experience will grant you access to every activity in any order that you choose and you can return to the different stations multiple times to try and improve your performance or learn more about the game.
In an activity that tests your shooting skills, spots will light up on the court as you move from one location to another attempting to sink as many shots as possible in 15 seconds
In a slam dunk challenge you can change the height of a standard 10-foot-tall rim to as low as seven feet and perform your superstar moves that will be captured by burst photography.
You can see how you stack up to some of the world's best basketball players by measuring your vertical leap, wingspan and shooting and dribbling skills.
Different activities can be personalized with your name and associated with your favorite teams and your stats will be tracked just like a real pro game.
More details will be coming as we get closer to the opening date of the NBA Experience, but I am sure there will be a lot of excited kids who can't wait to walk through the players' tunnel out to the court.
Are you ready to plan your magical trip? Contact Kristin Perry at Pixie Dust and Pirate Hooks!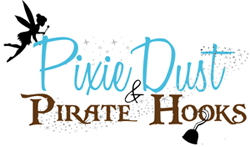 From the moment you contact us, we begin creating magic! Bring all of your hopes, dreams and wishes to us and we can create a vacation perfectly fit for your family. We are the experts. Let us handle everything for you so you can focus on your family!
Photo Credit: Disney Parks Blog
Please follow and like us: