No one loves standing in line.  Not kids, not grown ups, and especially not HUNGRY kids or HUNGRY grown ups!  Now select locations at Universal Orlando Resort are offering the chance to place and purchase food and drink orders from your mobile device when you're on the go in park.
The new food ordering service is now available at Mel's Drive-In, Richter's Burger Co., The Burger Digs, and more. For additional venues that will utilize Mobile Express Pick Up, you can visit the app or pick up a park map and look for this symbol:
After you place your order in the App, you don't have to go the dining location right away. So if you want to ride your favorite attraction before grabbing your food you can. Your food will not be made until you tap "Prepare My Order."
After pressing "Prepare My Order", just check the order status page to see when your order is ready and proceed to the "Mobile Express Pick Up" sign to pick up your order!  It's that easy!
Please note that if you want to use discounts – including Passholder discounts – gift cards or the Universal Dining Plan during this initial launch of Mobile Express Pick Up, you will need to order with a cashier and forgo Mobile Express Pick Up.
So, get out of the line and into the fun by using Mobile Express Pick Up!
Are you ready to plan your magical trip? Contact our friends at Pixie Dust and Pirate Hooks. Click here to submit a quote request.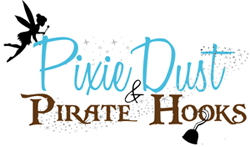 From the moment you contact us, we begin creating magic! Bring all of your hopes, dreams and wishes to us and we can create a vacation perfectly fit for your family. We are the experts. Let us handle everything for you so you can focus on your family!
Photos:  Universal Orlando Close Up