About a month ago a new transportation option was added to Disney's Yacht and Beach Club and Boardwalk Resorts, since that time the service just keeps growing and expanding.
As of today October 2nd, the service has been expanded to all deluxe resorts. It is unknown if Disney will be adding the service to some of their moderate and value resorts.   There are a few perks to using this service, like being able to have access to two car seats or having the ability to use the service before normal bus service starts.
Okay so how do you use the service? It is surprisingly easy!!! Disney has partnered up with Lyft to Offer an alternative option for personal transportation. The fare is $20 for anywhere on property. They will not be able to take you off property at this time.
In order to get started you download the Lyft app on your mobile device. Then Go to front desk of any of the participating Disney resorts and ask for a Minnie Van.  They will ask for your mobile number so they can enable it in their systems.  At that point, you just need to log into your Lyft app and then you can request a Minnie van to take you anywhere you want to go on property, and make requests from the app from that point forward.
What do you think? Are you excited to try the new service? Let us know in the comments below if you will be using the new service?
---
Are you ready to plan your magical trip? Contact our friends at Pixie Dust and Pirate Hooks. Click here to submit a quote request.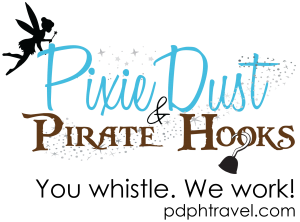 When you book your trip with Pixie Dust and Pirate Hooks, we handle everything from start to finish. We book your resort, all of your dining, fastpasses and special events. We provide a detailed itinerary for your trip with special tips that will make your trip extra magical! Think of us as your personal assistant. We are available anytime to answer questions by phone, email or text.
Photo credit – Disney Parks Blog