Everyone is excited for Disney•Pixar's "Toy Story 4" coming to theaters this summer on June 21, 2019! While on a road trip with Bonnie and her family, a few detours lead Woody to his long-lost friend, Bo Peep. And this summer-you can see Bo, too!
Bo Peep will be greeting fellow "toys" at Toy Story Land at Disney's Hollywood Studios. She will also make appearances at Pixar Pier at Disney California Adventure park. Bo will also find her way to Disneyland Paris and travel across the Pacific to visit Disney Parks in Asia.
If you want to meet Bo Peep and her Toy Story Pals, contact Jennifer Reed at Pixie Dust & Pirate Hooks to plan your Magical Summer!
Click here to request a quote.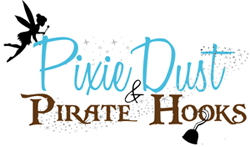 From the moment you contact us, we begin creating magic! Bring all of your hopes, dreams and wishes to us and we can create a vacation perfectly fit for your family. We are the experts. Let us handle everything for you so you can focus on your family!
Photo Courtesy: Disney Parks Blog