When my daughter was turning 3 years old, I decided that we needed to get family pictures taken at Walt Disney World. There were two reasons for this. My first reason was "those family pictures are going to look great because they are taken at the "happiest place on earth" and my second reason was we can tie a family vacation into this. My husband was a bit skeptical. He asked me if it was really necessary to fly to Florida for a 3-year old birthday pictures. I told him "of course." Then he asked me the question I didn't have an answer to…Who is taking the pictures? I was stumped because I didn't want to spend a lot of money seeing that we had to pay to get down there. So, I started a Facebook search and one name kept popping up: Magical Pix by Candi Clark. I looked at her Facebook Page and read the reviews which were glowing. I looked at the pictures on her page and then went to look at the pictures on her website and they were amazing. I made the decision to book a session with her. It was the best decision I could have made. From the moment we met Candi we were comfortable. She made the 30-minute session go by in the blink of an eye. Candi had asked before we met what I was looking for and all I really wanted was a picture of my daughter with the monorail. I know that sounds weird, but Disney and the monorail are one in the same to me. We met at Disney's Grand Floridian Resort for the first time and she took some pictures of my daughter inside the hotel and my daughter loved posing for her. We then moved outside to the lawn with the monorail overhead and she captured one of my favorite pictures of my daughter. Candi made sure that everything was right in that picture, including making sure my daughter knew when the monorail was coming so she wouldn't get scared and let go of her balloon. Candi told us that she had been commuting from Atlanta, GA to build her business. Right in that moment I was so impressed by her dedication to her job, I knew I would recommend her to everyone that asked for a photographer at Walt Disney World. We spent more time getting to know her while she took our pictures. She has a great personality, is easy to talk to and takes beautiful pictures in spots that are hidden to most people. The next year my daughter and I went with my mom and I didn't even hesitate to call Candi. She took pictures of my mother and my daughter that I will always treasure. She even made my mom so comfortable that she forgot that she was there taking the pictures (Candi even got me to go out of my comfort zone and do a Run Disney event with a great bunch of women that I had never even met). Now when I go to Florida, I call Candi up so that we can visit, not just have her take family pictures, although she is taking them for us in April. So, if you are looking for someone who will take great pictures and make you feel comfortable get in touch with Magical Pix by Candi Clark. You won't regret it! I know that I don't…I got a great friend out of a Facebook review that I read three years ago.
Old Key West Resort, Walt Disney World

Universal Studios Island Of Adventure
Are you ready to plan your magical trip? Contact Kristin Perry at Pixie Dust and Pirate Hooks.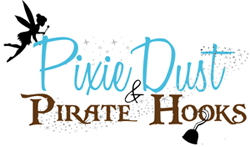 From the moment you contact us, we begin creating magic! Bring all of your hopes, dreams and wishes to us and we can create a vacation perfectly fit for your family. We are the experts. Let us handle everything for you so you can focus on your family!
Photos: Magical Pix by Candi Clark