Best day EVER!!!! The Walt Disney World Travel Company has stated today that 2020 Walt Disney World vacation packages will be released for booking on June 18, 2019.
Packages will be valid for arrivals January 1-December 31, 2020. Just a reminder that the last date of your vacation travel dates cannot be booked more than 499 days in advance.
It's the perfect time to start planning your next magical Walt Disney World vacation. With the much anticipated openings of the Disney Skyliner, Star Wars Land, Mickey & Minnie's Runaway Railway. There are many new and amazing experiences to see at Walt Disney World in 2020!
When you book a Walt Disney World Vacation package, the deposit is only $200. You can make payments at any time. Your final payment will be due 30 days prior to your arrival date. You can also use Disney Gift Cards to make payments.
Are you ready to plan your magical trip? Contact our friends at Pixie Dust and Pirate Hooks. Click here to submit a quote request.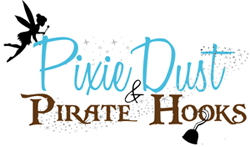 From the moment you contact us, we begin creating magic! Bring all of your hopes, dreams and wishes to us and we can create a vacation perfectly fit for your family. We are the experts. Let us handle everything for you so you can focus on your family!