Look out!  Minnie ears are getting more creative, and in my opinion FABULOUS!  I am just in love with all these new looks and whimsical styles!
According to Jeanne Lewis of the Disney Parks Merchandise head-wear development team, "When designing new styles, we consider several factors including current trends in the marketplace, We also love to experiment with different colors, fabrics, or features."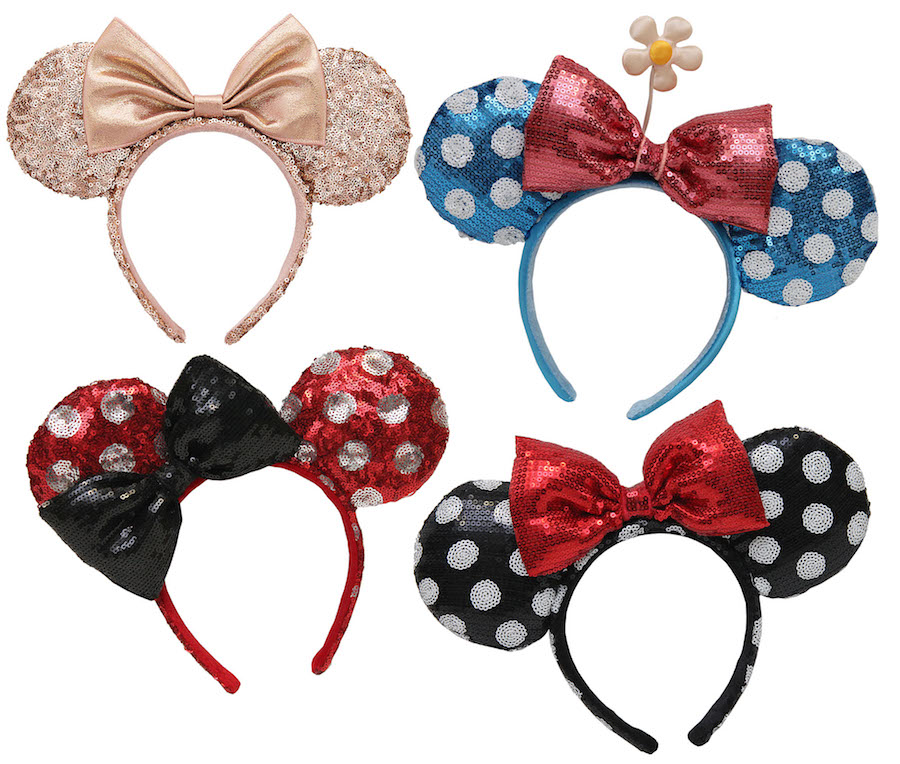 Boy did they ever with these amazing new looks!  We have already seen two of these new styles hit the parks with the viral rose gold ears that have been sold out since release, and the red/white polka dots with the side bow.   Looks like two more surprises are coming our way!  I personally cannot wait to get my hands on the blue ones with the flower, OMG RIGHT?!?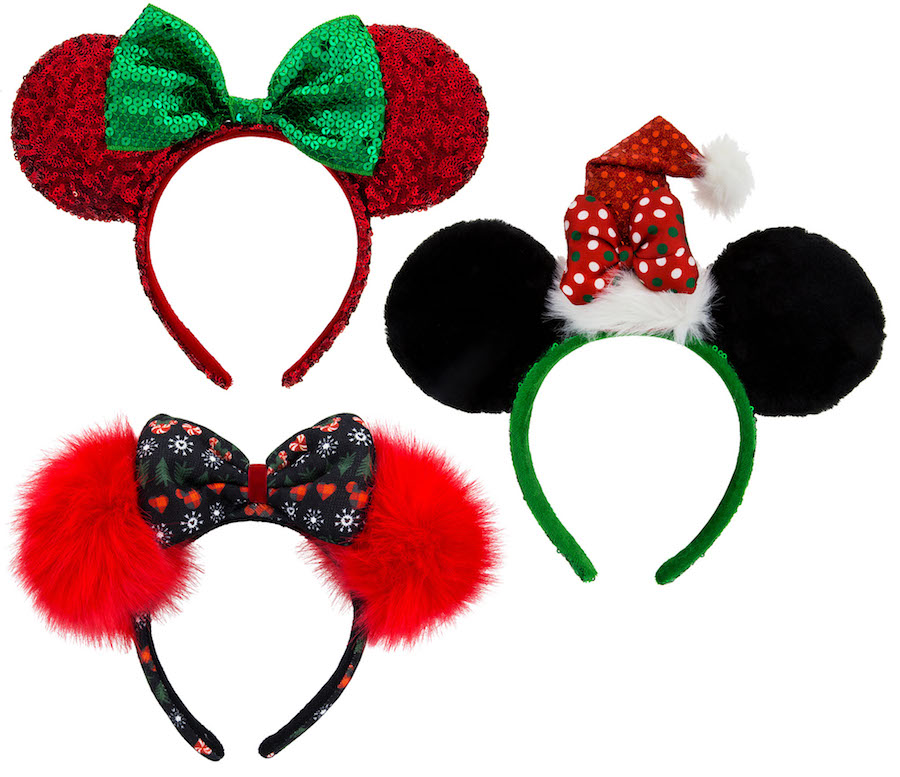 Even better, check out this holiday seasons new Minnie Ears.  Can the "ugly sweater" ears get any cuter?!?  They are so creative and fun loving!  I will for sure be adding them to my new collection.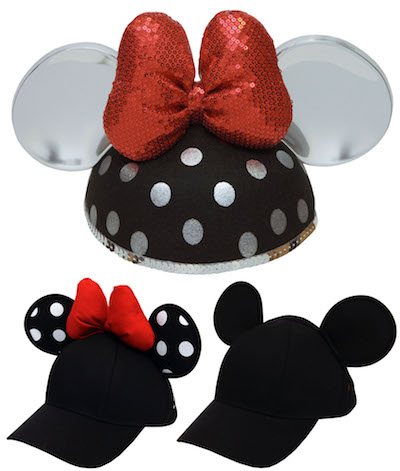 What if you love all the headbands but for some reason, headbands just are not for you.  Maybe they give you a headache?  Disney is listening, they have created some fun new ways for you to try out new ears as well.
Which ones are your favorites? If you cannot wait to purchase these pretty new styles on your own visit, our preferred shopper at Pixie Dust and Purses can help you out, click here to visit their Facebook page and send them a message.  Don't have Facebook, no problem, click here to send them an email.