Remember when you or your children saw Toy Story for the first time? That magical possibility full of imagination and wonder with your toys having a life of their own when you aren't around? The newest addition to Walt Disney World's Hollywood Studios will make you feel as if you have been transported right into the world of Toy Story with their totally immersive experience at Toy Story Land. (Minus Sid)
Andy's Back Yard:
You'll be shrunk to the size of a toy from the moment that you approach Toy Story Land.  You'll walk straight into Andy's back yard, all 11 acres, where he has set up one of his elaborate play experiences with his toys.  Just like walking into your kid's bedroom, you'll be able to see ALL the toys that are out and everything that this land has to offer (which is a LOT).  You'll see Sheriff Woody standing tall and proud up against a block tower (did you know there are over 400 blocks used in the decor), the streets will be lined with tinker toy lamp posts, board game pieces and toys both old & new, and you'll even get to enjoy character meet & greet experiences daily with Woody, Buzz and Jessie! Reach for the sky! The giant Buzz Lightyear that you'll see is so big, that if it were built to scale, you'd need a backpack the size of a school bus to fit him in!
The Attractions:
Buckle up, partners! There are two brand new attractions coming to Toy Story Land and the existing Toy Story Mania has added a third track! You'll journey under Andy's bed to ride Toy Story Midway Mania and enjoy all of the carnival games in this multi-dimensional interactive attraction experience.  When you journey over to Slinky Dog Dash, you'll see that Andy has used his incredible imagination to craft one of the best roller coasters out of his Megacoaster Play Kit!  You'll zoom by blocks, a Jenga tower, other Toy Story Friends, and enjoy the ride of a lifetime with Slinky Dog! Remember when Andy saved up all of his tickets from Pizza Planet to get the claw toy with the aliens? You'll get to go inside the claw game and ride the Alien Swirling Saucers as they go around the space universe trying to be "chosen" by the clawwww! These attractions will be eligible for Fastpass+ and the height requirements are 38 inches for the Slinky Dog Dash and 32 inches for the Alien Swirling Saucers, respectively.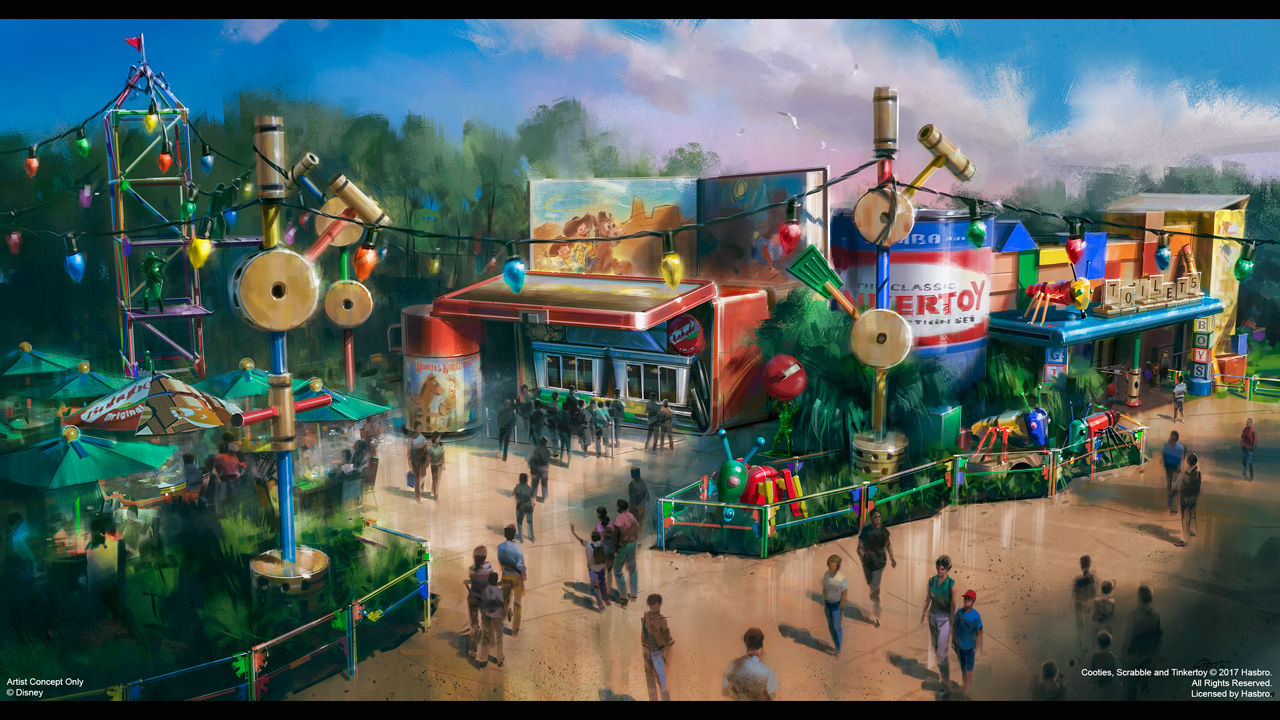 The Food & Merchandise
You'll get to enjoy lunch straight out of a lunch box complete with oversized straws so that you don't forget you are still an honorary toy! Woody's Lunch Box will be a quick service dining location that will offer breakfast, lunch, and dinner options.  The menu will feature classic American fare, Toy Story themed specialties, and even old fashioned soda floats!  Disney favorites with a toy-tacular twist will be available for purchase! Glowing tumblers and mini replicas of the Slinky Dog Dash coaster will be available.  I can also imagine that classic toys will also be available for purchase–barrel of monkeys, anyone?
Get a Move On Partner!
Toy Story Land at Hollywood Studios opens on June 30th, 2018.  You'll want to let your Pixie Dust and Pirate Hooks Agent know that you want to include a full day at Hollywood Studios so that you can enjoy all that this incredible, immersive land has to offer.
---
Are you ready to plan your magical trip? Contact Kimberlie Buxton at Pixie Dust & Pirate Hooks. Click here to submit a quote request.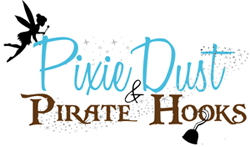 From the moment you contact us, we begin creating magic! Bring all of your hopes, dreams and wishes to us and we can create a vacation perfectly fit for your family. We are the experts. Let us handle everything for you so you can focus on your family!
 Photos by Katie Crisohon and Disney Parks Blog