When I was younger, I always wanted to learn how to draw Mickey Mouse. I had an opportunity to do it when I was in Disney's Hollywood Studios many years ago and I'm not sure where the drawing is, but I do remember it was not my best work. Then I saw on the Disney Parks Blog the step by step directions on how to draw 1920's Mickey Mouse. I thought this would be a fun activity for my daughter and I to do together, but first let me say that she is 6 years old and has a lot more artistic ability than I do. So this past weekend we sat down at the kitchen table and attempted to draw Mickey. It was a fun and a little trying at times (I had a lot of eraser marks and we both got a little frustrated), but overall for her first attempt at drawing Mickey I think she did extremely well.
The next time you are in Walt Disney World, make sure to make some time to stop at Disney's Art of Animation for the free art class that is offered daily. You will be able to learn how to draw some of your favorite characters and share some laughs with your family along the way!
Want to get some practice in at home? Check out the video instructions!
Are you ready to plan your magical trip to Disney's Art of Animation? Contact Kristin Perry at Pixie Dust and Pirate Hooks!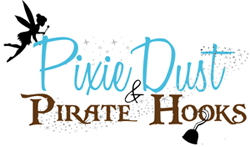 From the moment you contact us, we begin creating magic! Bring all of your hopes, dreams and wishes to us and we can create a vacation perfectly fit for your family. We are the experts. Let us handle everything for you so you can focus on your family!
Photo Credit: Disney Parks Blog