Lauren Daigle came onto the music scene in 2013 and she has slowly taken the music industry by storm with power vocals and empowering lyrics on songs such as "How Can It Be?," "You Say" and "Oh, Lord." Her latest record, "Look Up Child," debuted at No. 3 on the Billboard Hot 100Charts and has since been certified Gold! The new single "Rescue," just came out and is already making waves. Lauren is scheduled to perform Sept. 9 and 10 at the Eat to the Beat Concert Series.
In a recent interview with Disney Parks Blog Lauren state that people have come up to her after her show, to tell her that they have laughed and cried, so she said to expect to get "all the feels" for her upcoming show at the Eat to the Beat Concert Series.
The 24th Epcot International Food & Wine Festival runs from Aug. 29 to Nov 23, 2019. A culinary mixture of cultures and gourmet novelties, the Festival brings irresistible bites, sips, entertainment and family fun to Walt Disney World Resort. This year's Festival will add a dozen extra days, expanding the celebration to a delicious 87 days.
Guests can also get their gourmet groove on during the Eat to the Beat Concert Series that runs three times nightly Aug. 29-Nov. 19. Eat to the Beat Dining Packages, available at select table-service locations, will include guaranteed concert seating. Reservations for special programming and premium festival events including Eat to the Beat Dining Packages can be made by calling (407) WDW-FEST.
Are you ready to plan your next trip to Walt Disney World for Epcot's International Food and Wine Festival? Contact Kristin Perry at Pixie Dust & Pirate Hooks!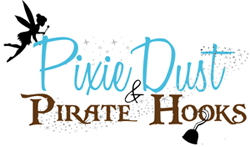 From the moment you contact us, we begin creating magic! Bring all of your hopes, dreams and wishes to us and we can create a vacation perfectly fit for your family. We are the experts. Let us handle everything for you so you can focus on your family!
Photo Credit: Disney Parks Blog