New to Pixar Pier is the family-friendly attraction, Inside Out Emotional Whirlwind, located in the Inside Out Headquarters. Created from the popular Disney and Pixar film "Inside Out," this addition to Disney California Adventure Park invites guests to climb aboard one of eight Memory Movers for a quick spin to help Riley's Emotions sort through memories being collected.
Your journey is enhanced with five music tracks, one for each of the emotions, created by Academy Award-winning composer Michael Giacchino.
Can you help Joy, Sadness, Anger, Disgust and Fear manage Riley's memories? Give Inside Out Emotional Whirlwind a spin during your next Disneyland Vacation!
Are you ready to make *Magical* Memories? Contact Jennifer Reed at Pixie Dust & Pirate Hooks.
Click here to request a quote.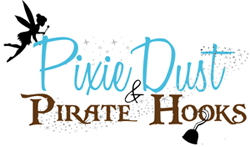 From the moment you contact us, we begin creating magic! Bring all of your hopes, dreams and wishes to us and we can create a vacation perfectly fit for your family. We are the experts. Let us handle everything for you so you can focus on your family!
Photo Courtesy: Disney Parks Blog