Many of us find ourselves traveling during the blazing Summer months due to work and school schedules. That Florida sun can be brutal, but if you go prepared, there is no reason you can have a magical vacation right in the midst of the warmest days!
Extra Magic Hours
Rise and shine! Arrive at the park at opening, take in some of the sights and catch a few rides with lower crowds and lower temps! Around lunch time may be a good time to head back to the resort while other guests are just getting into their day! If you are a Disney resort guest, check out which parks are offering extra magic hours either morning or evening, and plan your day accordingly. The evening hours are still warm, but without that blazing sun, are much more bearable. This is one of my favorite perks and is available to all Disney resort guests on select days at select parks.
Make a Splash
You know that totally awesome pool at your resort? On a sunny day in Florida that pool may just be your best friend! Remember me mentioning a trip back to the resort during the day to cool down? This is the best time to check out that pool. There will be a few people with the same idea, but for the most part guests have already taken off for the parks that day and you will pretty well have that pool all to yourself! Better yet, why not cool off at one of Disney's water parks, Blizzard Beach or Typhoon Lagoon!
Hydrate
One of the best pieces of advice I can offer is hydration! Start off your day with plenty of water and then keep drinking! If you ever think you have had enough, drink some more! It is so easy to dehydrate while out taking in the magic! If you do go for a break at the resort, take in a swim, then cool off in your resort room or food court. A little time in the AC and some water will do wonders! There are plenty of places to grab a slushy in the parks if you decide to stick it out! My personal favorite is the Night Blossom Slush is Pandora at Disney's Animal Kingdom Park!
Shows and Shopping
Starting to feel the effects of the sun? Now is a good time to take in a good show or do a little shopping! There are several good shows in the parks that are perfect for 20-30 min cool down. Some of my favorites are Mickey's Philharmagic and The Country Bear Jamboree in the Magic Kingdom, Frozen Sing Along in Hollywood Studios, The American Adventure at Epcot, and Festival of the Lion King or Finding Nemo at Animal Kingdom Park! Who doesn't love shopping? Ok it's not for everyone, but a quick walk through to check out all of the cool merchandise, makes for a nice quick cool down!
Contact Staci Foster at Pixie Dust and Pirate Hooks.  Click here to submit a quote request.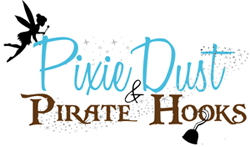 From the moment you contact us, we begin creating magic! Bring all of your hopes, dreams and wishes to us and we can create a vacation perfectly fit for your family. We are the experts. Let us handle everything for you so you can focus on your family!
Photo Credit: WDW Shutterbug, Moon Girl Memories, Disney Photo Snapper