Travel to Black Spire Outpost, where a group known as the "Gatherers", will take you into a workshop that is packed with unusual parts, whimsical pieces, and other random memorabilia collected from the far reaches of the galaxy. With the help of the Gatherers, you can construct your very own lightsaber and bring it to life through the power of kyber crystals.
You will meet one of the "Gatherers" outside the workshop and choose one of the 4 available hilt themes and receive a cloisonné pin to identify your selection. The themes include:
Peace and Justice
Salvaged scraps from fallen Jedi temples and crashed starships in these Republic-era designs honor the galaxy's former guardians.
Power and Control
Originally forged by dark side warriors, this style features rumored remnants from the Sith homeworld and abandoned temples.
Elemental Nature
This theme embodies the Force—an energy created by all living things, like Brylark trees, Cartusion whale bones and Rancor teeth.
Protection and Defense
Hilt materials bear mysterious motifs and inscriptions that reconnect users with the ancient wellspring of the Force.
The "Gathers" will then help you select the heart of your lightsaber – the kyber crystal, which is available in red, blue, green or violet. Next you will begin assembling your hilt – parts will be provided based on your theme and cloisonné pin. Each box of parts includes:
1 hilt
4 sleeves (pick 2)
2 emitters (pick 1)
2 pommel caps (pick 1)
2 sets of activation plates and switches (pick 1 set)
Once the hilt is completed the unused parts will be collected by the Gatherers and returned to Savi's inventory. Finally, the Gatherers will masterfully connect your hilt to a 31" lightsaber blade so you're ready for anything the galaxy puts in your path!
But builders beware, you must protect the shops secrecy to avoid being discovered by the First Order. Once your lightsaber is complete (purchase required) you will be able to embark on new adventures – from the far reaches of wild space to Star Wars: Galaxy Edge!
The cost of the Lightsaber is $199.99, plus tax and comes with a carry case, they are nonrefundable (not eligible for Annual Passholder or other discounts).
The additional customization items can be purchased at Dok-Ondar's Den of Antiquities.
The experience area is limited to the builder and one Guest (at least one person in the party must be 14 years old or older).
The experience is subject to availability and reservations may be required. If reservations are required, late arrivals may not be accommodated.
**Reservations are required to visit Star Wars: Galaxy's Edge between May 31 and June 23, 2019. Beginning June 24, 2019, Disneyland Park, Star Wars: Galaxy's Edge and its experiences will be subject to capacity. **
Are you ready to plan your trip to Disneyland? Contact Kristin Perry at Pixie Dust and Pirate Hooks!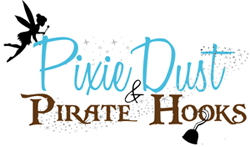 From the moment you contact us, we begin creating magic! Bring all of your hopes, dreams and wishes to us and we can create a vacation perfectly fit for your family. We are the experts. Let us handle everything for you so you can focus on your family!
Photo courtesy of Disney Website