When Star Wars: Galaxy's Edge opens at Disneyland® Park on May 31, it will be the largest and most technologically advanced single-themed land expansion ever in a Disney park
There are three entrances into the new 14-acre land. Once inside, Star Wars: Galaxy's Edge will be filled with plenty of stories to explore as your own adventure—from an authentic Star Wars cantina on the Outer Rim of the galaxy to exotic creatures, a Resistance encampment and daring missions aboard the Millennium Falcon! You will step right into a remote planet full of unique sights, sounds, smells, tastes and other immersive experiences.
You can now navigate Star Wars: Galaxy's Edge on your mobile phone or desktop! Check out the map on Disneyland.com and the official Disneyland App. Data rates may apply.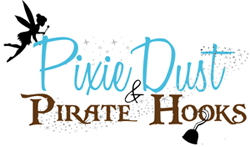 From the moment you contact us, we begin creating magic! Bring all of your hopes, dreams and wishes to us and we can create a vacation perfectly fit for your family. We are the experts. Let us handle everything for you so you can focus on your family!
Photo Credit: Walt Disney World