This summer runDisney Virtual Running Shorts series will celebrate Disney•Pixar's The Incredibles 2. This unique series of 5k runs allows you to participate in a runDisney event in your own neighborhood. So get on those running shoes, super suits and channel your inner Dash!
You do not have to be a superhero to join in on the fun! Pick a course that suits your running skills: hilly trails, flat neighborhood or even a treadmill. These events are for everyone. Whether you are a beginning runner or this is a training run for a longer runDisney event, these events are an incredible way to challenge yourself!
There are three individual 5k races.  Each race has a different commemorative finisher medal featuring favorites from this super family. Feeling like a superhero? Challenge yourself and run all three events! Take on this ultimate Incredibles challenge of running all three of the 5K races within the completion timeframe and you will receive a special Virtual Running Shorts Series Finisher Medal!
The Boys & Girls Club of Central Florida will be this year's celebratory charity. This organization helps young people to reach their full potential with a plan for the future.
For more information about runDisney Virtual Running Shorts 5k series or to sign up please visit: runDisney
Are you ready to plan your incredible vacation? Contact Tracy Pallotta at Pixie Dust & Pirate Hooks. Click here to submit a quote request.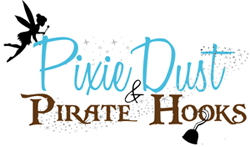 From the moment you contact us, we begin creating magic! Bring all of your hopes, dreams and wishes to us and we can create a vacation perfectly fit for your family. We are the experts. Let us handle everything for you so you can focus on your family!
Photos courtesy of Disney Parks Blog