Rock and Roll with the return of "Guardians of the Galaxy-Awesome Mix Live!" at Epcot this Summer. Join your favorite Guardians and their alien band as they jam out to timeless classics from the 70s and 80s . And, new "AWESOME" eats and sips have been created just for the out-of-this-world musical event!
At Liberty Inn enjoy a Space Sandwich featuring barbecue pulled pork topped with crispy onions and served on a Kaiser bun with french fries. Or, sample the Awesome Mix Plate that includes french fries topped with barbecue pulled pork, macaroni and cheese, bacon, and lettuce! If you are in search of something sweet, the Cosmic Cake is for you- chocolate cake filled with vanilla buttercream and SPACE SPRINKLES! Wash it all down with Rocket Fuel – a frozen Coca-Cola slushy with grenadine.
Find more galactic goodies at Fife & Drum. Snack on a Mix Tart strawberry-filled shortbread cookie and sip on the Awesome Mix Slushy; a frozen blue raspberry, strawberry, and lemonade slushy served with a fun glow cube. There is also the I Am Root float made of Barq's Root Beer with vanilla ice cream, whipped cream, and mint leaves. And the Destroyer Punch with orange, pineapple, and lime juices and grenadine. Adults can even enjoy an alcoholic version, Galaxy Juice, which includes cherry bourbon.
Visit Epcot from June 14 through August 18, 2019 to experience "Guardians of the Galaxy – Awesome Mix Live!" This intergalactic musical journey takes place five times daily and brings to life some of your favorite hits from Awesome Mix Volumes 1 & 2. You just might even catch a glimpse of Little Groot!
Are you ready to rock with the Guardians? Contact Jennifer Reed at Pixie Dust & Pirate Hooks to plan your Awesome Vacation.
Click here to request a quote.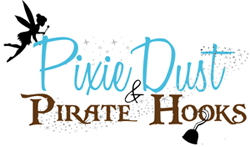 From the moment you contact us, we begin creating magic! Bring all of your hopes, dreams and wishes to us and we can create a vacation perfectly fit for your family. We are the experts. Let us handle everything for you so you can focus on your family!
Photo Courtesy: Disney Parks Blog