Ultimate Disney fans from all reaches of the globe will be converging for the D23 Expo 2019 the weekend of August 23 – 25, 2019 at the Anaheim Convention Center near the Disneyland Resort! Dates for the biennial event were announced yesterday by the team at D23. D23 Expo is a place where all of Disney's worlds – including Marvel, Star Wars, and Pixar – will come together for the mega-celebration of all things Disney.
D23 Expo launched in 2009 and since then, has been about all things Disney. The Expo has always aimed to celebrate The Walt Disney Company's storied past, and exciting future at each event. Highlights for the Expo will include the Disney Legends Ceremony, where they honor the next inductees into the Disney Legends Hall of Fame, an exhibit curated by the Disney Archives, the fan-favorite, Mousquerade ball where guest-created costumes take center stage, and many more panels and discussions.
Guests of the Expo will be able to enjoy many interactive and immersive showcases, have the opportunity to purchase exclusive merchandise, and enjoy discussions with some of Disney's greatest stars and legends from all aspects of the company. In 2017, guests of the Expo were treated to a full-length concert from Disney Legend, Alan Menken. We also got to view the full model of Star Wars: Galaxy's Edge.
Tickets for D23 Expo 2019 will go on sale at D23expo.com on August 23, 2018. Special pricing on both 1 and 3-day tickets to the event – including Early Bird pricing – will be exclusively available to D23 Gold Members. D23 Gold Members will also have the opportunity to purchase the Sorcerer Package, which provides a host of special benefits and amenities. Ticket prices will be announced later this summer.
Be sure to contact your Pixie Dust and Pirate Hooks agent to book a Disneyland Resort trip in conjunction with your visit to the D23 Expo 2019! Rooms during this event will go quick!
If you are ready to plan your next magical vacation contact Randi Jordan at Pixie Dust and Pirate Hooks.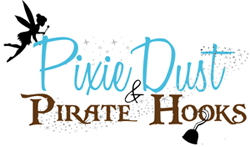 From the moment you contact us, we begin creating magic! Bring all of your hopes, dreams and wishes to us and we can create a vacation perfectly fit for your family. We are the experts. Let us handle everything for you so you can focus on your family!
Photos and video courtesy of D23.