We have some exciting news this week regarding the Epcot International Food and Wine Festival's line up of entertainment for the "Eat to the Beat" concert series. New to the festival this year is percussionist extraordinaire and vocalist Sheila E and 80s Canadian rockers Glass Tiger. Jim Belushi will be bringing his rhythm-and-blues band The Sacred Hearts and fans of the Lachey brothers will rejoice when they hear that 98 degrees will be appearing as well!
This year's line up will also include two Contemporary Christian music artists: MercyMe, whose wildly successful song "I Can Only Imagine" was just featured in a new movie about lead singer, Bart Mallard's, life; and former "Royal Tailor" frontman Tauren Wells who has found mainstream success touring with Mariah Carey and Lionel Ritchie.
Returning favorites include '80s pop stars Tiffany and Billy Ocean and '90s sensations Hanson and Everclear. Big Bad Voodoo Daddy will close out the festival as they have done for the past few years.
The lineup so far is:
8/30-31 – Blue October – "Into the Ocean"
9/1-3 – Tiffany – "I Think We're Alone Now"
9/4-5 – MercyMe – "I Can Only Imagine" NEW
9/6-7 – Glass Tiger – "Don't Forget Me (When I'm Gone) NEW
9/8-9 – Tauren Wells – "Hills and Valleys" NEW
9/10-11 – Postmodern Jukebox
9/12-13 – TBD
9/14-16 – Baha Men – "Who Let The Dogs Out"
9/17-19 – TBD
9/20-21 – Living Color – "Cult of Personality"
9/22-23 – Sheila E – "The Glamorous Life" NEW
9/24-26 – Sugar Ray – "Every Morning"
9/27-28 – David Cook – "Light On"
9/29-30 – Jeffrey Osbourne – "On The Wings of Love"
10/1-2 – Jim Belushi & The Sacred Hearts – Various Hits
10/3-4 – Everclear – "Santa Monica"
10/5-7 – Mark Wills – "19 Somethin'"
10/8-10 – Air Supply – "All Out Of Love"
10/11-12 – TBD
10/13-14 – TBD
10/15-16 – 98 Degrees – "Give Me Just One Night (Una Noche)" NEW
10/17-18 – 38 Special – "Hold On Loosely"
10/19-21 – Devon Allman Project – "Ragged and Dirty"
10/22-23 – TBD
10/24-25 – Billy Ocean – "Get Outta My Dreams"
10/26-28 – Starship featuring Mickey Thomas – "We Built This City"
10/29-31 – Hanson – "MMMBop"
11/1-2 – TBD
11/3-4 – Taylor Dayne – "Prove Your Love"
11/5-7 – Boyz II Men – "End Of The Road"
11/8-9 – The Hooters – "And We Danced"
11/10-12 – Big Bad Voodoo Daddy – "Go Daddy-O"
This is the 23rd year for the Epcot International Food and Wine Festival and it will run from August 30 – November 12.
If you are ready to plan your next magical vacation contact Randi Jordan at Pixie Dust and Pirate Hooks.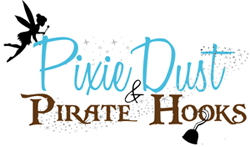 From the moment you contact us, we begin creating magic! Bring all of your hopes, dreams and wishes to us and we can create a vacation perfectly fit for your family. We are the experts. Let us handle everything for you so you can focus on your family!
Photos courtesy of Disney