Happy National Caramel Day!
If you happen to be in Epcot, you must celebrate the day at the Karamell-Küche. Inside the Germany pavilion in World Showcase, the Karamell-Küche is Heaven for lovers of caramel.
Caramel Apple Pecan Clusters and Werther's Caramel Butter Bars are the Perfect afternoon pick-me-up!
The caramel kitchen also offers classic Werther's Original Gourmet Caramels such as Dark or Milk Chocolate Caramels with Sea Salt, crisp caramel apples, and everyone's favorite Mickey-shaped Crispy Treat dipped in chocolate and drizzled with Werther's Caramel.
On your next visit to Epcot, stop by the Karamell-Küche and have a sample of the sweet Disney magic! Don't forget to take some deliciousness home with you- Every day is a good day for a caramel treat!
Are you ready to taste your way around Epcot? Contact Jennifer Reed at Pixie Dust & Pirate Hooks to plan your Magical vacation!
Click here to request a quote.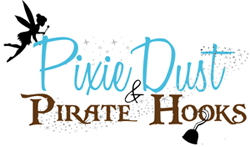 From the moment you contact us, we begin creating magic! Bring all of your hopes, dreams and wishes to us and we can create a vacation perfectly fit for your family. We are the experts. Let us handle everything for you so you can focus on your family!
Photo Courtesy: Disney Parks Blog
Please follow and like us: