As the development of Star Wars: Galaxy's Edge continues at Disneyland park, Star Wars Launch Bay in Tomorrowland is your go-to destination for all things from the galaxy far, far away. And beginning this May, a new face will join this interactive experience with the arrival of the Resistance's newest hero, Rey.
A scavenger from the planet Jakku, Rey is a survivor toughened by life on a harsh desert planet. Despite dismissing herself as "no one," she learns that her life is being shaped by the mysterious power of the Force. Central to the stories of Star Wars: The Force Awakens and Star Wars: The Last Jedi, Rey has become an inspiration to a new generation of Star Wars fans.
Joining Chewbacca, Rey will visit with guests at the Light Side character experience throughout the summer, with Darth Vader and Kylo Ren encountering guests at the Dark Side area. Be sure to check the Entertainment times guide upon your arrival to the park, as encounter times are subject to change.
Encounter Rey this May, and be sure to reserve your copy of Star Wars: The Last Jedi – including more than 2 hours of bonus footage, deleted scenes & more – today!
---
If you are ready to plan your next magical vacation contact one of the amazing agents at Pixie Dust and Pirate Hooks.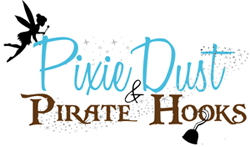 From the moment you contact us, we begin creating magic! Bring all of your hopes, dreams and wishes to us and we can create a vacation perfectly fit for your family. We are the experts. Let us handle everything for you so you can focus on your family!
Photo courtesy of Disney.