Food is quite possibly one of the best parts of a Walt Disney World vacation! My favorite place to find a great quick service meal is Epcot! The possibilities are endless with 11 countries of delicious options!! Here are some my favorites when eating around the world…
United Kingdom
When you enter the World Showcase from Future World you step foot into a cultural experience you will not soon forget! Take a right and that will bring you to Canada and just past that bring you to one of the best quick service options in the World Showcase. The Yorkshire County Fish Shop is home to the best fish and chips on property!
France
Next stop as you make your way around this beautiful landscape is, France! There are not enough words to describe the yummy goodness and fresh flavors you will find here.  My favorite quick service grab here is the croque monsieur, a toasted ham and cheesy goodness! Maybe just maybe I make sure to grab a yummy dessert too! I cannot resist strawberries!!
Germany
Germany is up next and does not disappoint! You might not be surprised here that my favorite grab is the bratwurst and Sauerkraut! This option is served on a fresh baked roll with paprika chips and I won't tell if you choose to top it off with your favorite German beer on tap!
Japan
Sushi has become more and more popular in recent years and Japan pavillion's Katsura Grill has it all figured out! For the best of both worlds try the Tokyo Sushi Combo with 4 pieces of California roll and 3 pieces of Nigiri!
Mexico
Who doesn't love a good plate of nachos! This is my favorite quick service location in the entire World Showcase. The ingredients are always fresh and this yummy plate of goodness always fills me up! Not to mention the margaritas- but I'll save that for another time!
Are you ready to fill your way up around the world? Contact Staci Foster at Pixie Dust and Pirate Hooks.  Click here to submit a quote request.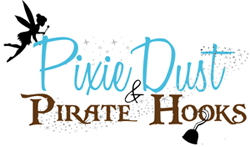 From the moment you contact us, we begin creating magic! Bring all of your hopes, dreams and wishes to us and we can create a vacation perfectly fit for your family. We are the experts. Let us handle everything for you so you can focus on your family!
Photo Credit: Disney Photo Snapper, Walt Disney Travel Company