Disney Festival of Holidays at Disney California Adventure Park is a wonderful opportunity to discover the sights, sounds and tastes of various multicultural traditions, including Christmas, Navidad, Hanukkah, Diwali, Kwanzaa and Three Kings Day.
Enjoy live music, dance performances, and tasty holiday dishes and beverages at the Festive Food Marketplaces!  And, don't forget to pick up your Sip and Savor Pass if you want to try a little of everything.  The Sip and Savor Pass comes as a souvenir credential with eight pull-off tabs to be traded in for either one food item or one non-alcoholic beverage at any of the Festive Food Marketplace locations throughout the park.  This is the best way to sample as much food as possible!
Take a sneak peek at this exciting festival!
It's not too late to have a Magical Holiday at Disneyland Resort!  Contact  Jennifer Reed at Pixie Dust & Pirate Hooks.
Click here to request a quote.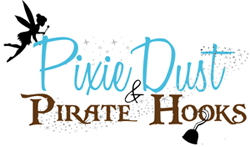 From the moment you contact us, we begin creating magic! Bring all of your hopes, dreams and wishes to us and we can create a vacation perfectly fit for your family. We are the experts. Let us handle everything for you so you can focus on your family!
Photo and Video Courtesy:  Disney Parks Blog