Have you been thinking about a Disney Cruise as your next vacation? Well now is the perfect time to book that cruise as Disney Cruise Line is now offering 50% off deposits for 4-night, or longer sailings!
Guests who book their 4-night or longer voyage by February 15, 2019 will be able to take advantage of the reduced deposit. Many different itineraries are included in this special offer, so it's the perfect time to plan your perfect getaway! Our friends over at Pixie Dust and Pirate Hooks are ready to help you book your dream vacation!
Important Details regarding the 50% off the required deposit offer:
•Remaining balance due at time of final payment.
•Valid for new bookings only on sailings booked by Feb. 15, 2019.
•Valid on all 4-night or longer sailings that do not require final payment at time of booking and take place between June 22, 2019 and May 30, 2020.
•U.S. and Canada only.
•No booking code is needed.
•Taxes, fees and port expenses, gratuities and Port Adventures are not included.
•Not valid on categories with restrictions (IGT, OGT, VGT), suites or Concierge-level staterooms.
•Rates are in U.S. dollars.
•This offer cannot be combined with any other offers and discounts.
•Offer subject to Disney Cruise Line Terms and Conditions.
If you are ready to plan your next magical vacation contact Randi Jordan at Pixie Dust and Pirate Hooks.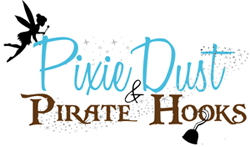 From the moment you contact us, we begin creating magic! Bring all of your hopes, dreams and wishes to us and we can create a vacation perfectly fit for your family. We are the experts. Let us handle everything for you so you can focus on your family!
Photos courtesy of Disney