If you're looking for a classic burger meal and a yummy sundae to top off your day in DinoLand, U.S.A., this new dinner experience is definitely for you! The newest addition to Restaurantosaurus, gives families a great way to enjoy hand-crafted burgers and a build-your-own sundae bar.
For one price, you select an entrée and a side dish and the prices includes a build your own sundae. The menu includes gourmet burgers, a chicken sandwich, a veggie burger, and a salad. For the sides, choose from fries or onion rings served with a delicious house-made dipping sauce. Plus, the dinner also includes a non-alcoholic beverage.
When you order, you'll receive a token that can be redeemed for a bowl of two delicious scoops of ice cream, which you can then take over to the toppings bar to build your own sundae with an abundance of selections to choose from. In addition to savoring these burgers and treats, guests will be able to color with fun dinosaur stencils while cast members entertain them with games and stories.
Restaurantosaurus Burgers and Sundaes are available only during dinner on select nights beginning August 18. The price starts at $22.99 plus tax for adults and $14.99 plus tax for children ages 3-9. Alcoholic beverages will also be available for purchase. This experience can also count as one quick-service meal entitlement on the Disney Dining Plan. Quick service dining at Restaurantosaurus will still be available. Guests partaking in this new dinner experience will check in at a designated register where they will be escorted to a table in a separate dining room. Walk-ups are welcome but subject to availability.
Are you ready to plan your trip to Disneyland? Contact Kailey Ryan at Pixie Dust and Pirate Hooks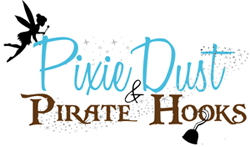 From the moment you contact us, we begin creating magic! Bring all of your hopes, dreams and wishes to us and we can create a vacation perfectly fit for your family. We are the experts. Let us handle everything for you so you can focus on your family!
Photo Credit: Walt Disney World