ABC Commissary is an appetizing location for families that are looking for a quick-service lunch or fast-casual dinner. A few of the amazing entrees currently being served are the Shrimp Teriyaki Bowl, BBQ Rib Platter and Vegan Burger.
With great anticipation, ABC Commissary will re-open it's doors to guests at Disney's Hollywood Studios with magical enhancements that will take this dining experience to a new level. Enhancements will been seen in new Art-Deco furnishings and elements throughout the restaurant. Also, new self-serve beverage machines. The most delicious enhancement is the Pot Roast served upon mashed potatoes, root vegetables & topped with savory beef gravy.
Lastly, you will now have the ability to make reservations for dinner at ABC Commissary. Presently, the fast-casual dinner experience allows you to order at the registers, you are then issued a pager and you find a seat inside. When your order is ready, the food is brought to your seat. The new reservation option will provide you with the same fast-casual dinner experience but with guaranteed seating. Reservations for ABC Commissary are now available, for all bookings that begin on June 2, 2019.
If you are ready to plan your magical Disney vacation, contact Alexa Ean at Pixie Dust and Pirate Hooks.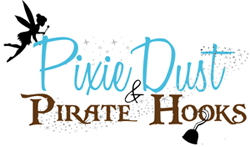 From the moment you contact us, we begin creating magic! Bring all of your hopes, dreams and wishes to us and we can create a vacation perfectly fit for your family. We are the experts. Let us handle everything for you so you can focus on your family!
Photo Courtesy: Disney Parks Blog
Please follow and like us: