During your magical trip to Walt Disney World, you may have a need for childcare. Perhaps you and your significant other want to celebrate an anniversary or just want a date night at your favorite Signature Dining location or you are taking advantage of Enchanted Extras at Magic Kingdom. Don't worry! We have fun suggestions for the kids so you can relax and enjoy some much-needed adult time!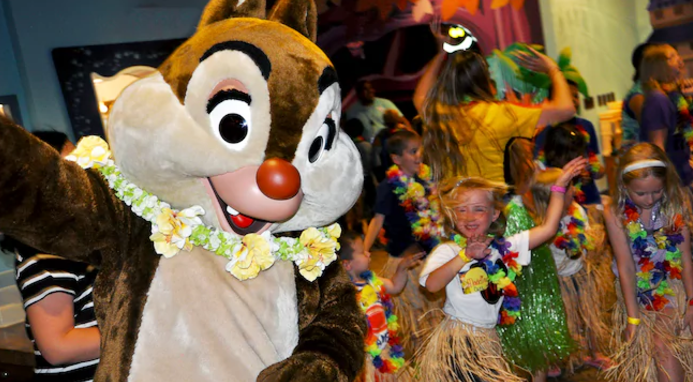 At the Walt Disney World Resort, there are 4 Children's Activity Centers for children 3-12:
Simba's Cubhouse at Disney's Animal Kingdom Lodge
Sandcastle Club at Disney's Beach Club Resort
Lilo's Playhouse at Disney's Polynesian Village Resort
Camp Dolphin at Walt Disney World Dolphin Hotel
So what do the kiddos do at these amazing activity centers? There is so much to choose from, they won't know where to start!  Activities available at all locations include video and board games, a variety of toys and arts and crafts. They can even watch their favorite Disney movie. Dinner, served at 6pm, and a snack, served at 10pm, are included.
At Sandcastle Club and Lilo's Playhouse, various nightly events may be scheduled including the following:
Lava Flow
Learn all about physics! Decorate volcanoes before watching them explode—just like the real thing.
Ratatouille Cooking School
Join a specially trained cookie chef and learn how to make chocolate chip goodies fit for the toughest food critic—even Remy would agree!
So You Want To Be a Pirate?
Leave your landlubber ways behind—train like a buccaneer and come face to face with Captain Hook.
*Please note that activities are subject to change.
We recommend making an advanced reservation for these amazing activity centers. However, same day walk-ins are welcome based on availability. Please note: Rates vary by location. For Camp Dolphin and Simba's Clubhouse, an hourly rate of $15 is charged per child, with a 2-hour minimum. For Lilo's Playhouse and Sandcastle Club, a flat rate of $55 is charged per child for the duration of the evening.
If your children are under 3 or you want them to go to bed a little early so they can be ready for your big day of family fun, you may be interested in In-Room Babysitting.This specially trained independent childcare providers from Kids Night Out will do arts and crafts with your kids, read books and play games. In-room babysitters can care for up to 4 children ages 6 months – 12 years old. Rates start at $18 per hour.
---
Are you ready to plan your magical trip? Contact our friends at Pixie Dust and Pirate Hooks. Click here to submit a quote request.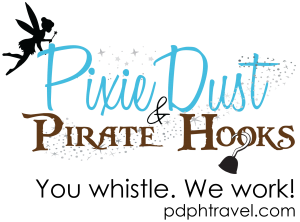 When you book your trip with Pixie Dust and Pirate Hooks, we handle everything from start to finish. We book your resort, all of your dining, fastpasses and special events. We provide a detailed itinerary for your trip with special tips that will make your trip extra magical! Think of us as your personal assistant. We are available anytime to answer questions by phone, email or text.
Photos owned by Walt Disney Travel Company
Source – Walt Disney World