Mickey's Very Merry Christmas Party just got a whole lot "merrier" with this all-new offering at Disney's Magic Kingdom! Beginning Nov. 8 with the first Mickey's Very Merry Christmas Party guests will have the option to enjoy Tony's Most Merriest Town Square Party!
Each night of the Christmas Party, beginning at 9:30 pm, guests can enjoy savory hors d'oeuvres including Tony's famous meatballs, artisanal meats and cheeses, as well as mini hand-tossed pizzas and more! Guests who have a sweet tooth instead can snack on Christmas cookies, Yule Logs, pumpkin tartlets, cannoli, and red velvet cupcakes! Complimentary beer, wine and non-alcoholic beverages will be served throughout the night as you take in all the sights of Main Street during the Christmas season. The best part about this party is that you can come and go as you please throughout the night so that you won't miss any of the party-exclusive activities!
Not only do guests of Tony's get to enjoy delicious bites, but they also get a special treat of reserved seating for the 11:00 pm showing of Mickey's Once Upon a Christmastime Parade! You'll be able to see all your favorites including the gingerbread men, toy soldiers and, just maybe, Santa Claus! The party keeps on going with Tony's staying open until 12:30 am (that's even later than the party!)
Tony's Most Merriest Town Square Party is available for $99 per person (plus tax) every night of Mickey's Very Merry Christmas Party. Separate admission to Mickey's Very Merry Christmas Party is required to be able to attend. Bookings for this new event will open on October 30 to the public, but Annual Passholders and DVC members can take advantage of an early booking window and snag a spot on October 29! Be sure to contact your Pixie Dust and Pirate Hooks agent today if you are interested in purchasing admission to this special event!
If you are ready to plan your next magical vacation contact Randi Jordan at Pixie Dust and Pirate Hooks.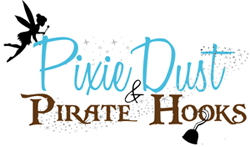 From the moment you contact us, we begin creating magic! Bring all of your hopes, dreams and wishes to us and we can create a vacation perfectly fit for your family. We are the experts. Let us handle everything for you so you can focus on your family!
Photos courtesy of Disney