Does your child have what it takes to sail the open seas looking for buried treasure? Sail on down to Disney's Beach Club Resort where Captain Hook's Pirate Crew will start leading scavenger hunts as part of a new kids club experience on April 28!
Children ages 4-12 can sign up to join Hook's crew and sail around Crescent Lake as they look for buried treasure on their very own scavenger hunt. They can even meet the Captain himself and learn a "secret pirate handshake". Of course, sailing the high seas and looking for buried treasure is hard work so dinner will also be provided.
The adventure starts at 5:00 pm and runs until 8:30 pm. The cost is $55 per child. Parents, this pirate crew is kids only so be sure to book a night out for yourselves while your children enjoy their pirate adventures. Contact your Pixie Dust and Pirate Hooks agent today to book this adventure for your children!
If you are ready to plan your next magical vacation to experience this incredible new land at Disneyland or Walt Disney World contact Randi Jordan at Pixie Dust and Pirate Hooks.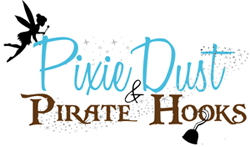 From the moment you contact us, we begin creating magic! Bring all of your hopes, dreams and wishes to us and we can create a vacation perfectly fit for your family. We are the experts. Let us handle everything for you so you can focus on your family!
Photos courtesy of Disney
Please follow and like us: