At Pixie Dust & Pirate Hooks, we know our clients enjoy our money saving Agency Exclusive offers. We are pleased to announce we have continued these offers through 2019 for Walt Disney World!!
We can begin booking our 2019 AGENCY EXCLUSIVES on Tuesday, June 19th when bookings for regular 2019 Walt Disney World packages open. We have offers through mid October at this time.
Please take a moment and click here to view our current offers as well as our new 2019 offers. We look forward to Creating Magic for your family and saving you the most money possible so you can truly relax and enjoy your magical vacation.
Are you ready to save on a Magical 2019 Walt Disney World Vacation?!  Contact the experts at Pixie Dust & Pirate Hooks!  Click here to request a quote.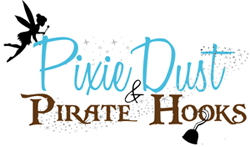 From the moment you contact us, we begin creating magic! Bring all of your hopes, dreams and wishes to us and we can create a vacation perfectly fit for your family. We are the experts. Let us handle everything for you so you can focus on your family!
Photo Courtesy: Pics from the World of Disney