Select ticket price increases have gone into effect immediately beginning today. With the new "date-based" tickets Disney has altered some of their existing price tickets. The cheapest ticket option is still $109, but some of the busier Holiday weeks have increased.
Park hopper upgrades to one-day and multi-day have also increased $5 across the board. As for now Park Hopper Plus has not changed.
Example: 1 day peak ticket during the week of Christmas is now $159 vs. $129 in 2018, a 23% increase. Tickets surrounding other major holidays such as Easter and Memorial Day are priced at $139.
Are you ready to plan your magical trip? Contact Kailey Ryan at Pixie Dust and Pirate Hooks. Click here for a quote request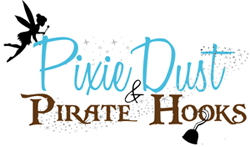 From the moment you contact us, we begin creating magic! Bring all of your hopes, dreams and wishes to us and we can create a vacation perfectly fit for your family. We are the experts. Let us handle everything for you so you can focus on your family!
Photo Credit: Walt Disney World
Please follow and like us: