Each Saturday at Loews Sapphire Falls Resort at Universal Orlando Resort fill up before you head out with some of your favorite characters from Despicable Me! Cayman Court features a buffet style setting featuring pancakes, bacon ,scrambled eggs, baked goods, and cereals.
Grab your free digital download with Gru, Margo, Edith, Agnes, and of course the Minions! 
Theme park admission and/or hotel reservations are not required.
Please note this event features communal seating. Guests may be seated with others in attendance.
Tickets are available online, at the hotels' concierge desks, or by calling 407–503–(DINE). Your ticket includes breakfast, non-alcoholic beverages, and one digital photo of your meeting with the characters available through My Universal Photos.
DAY AND TIME
Every Saturday
Seating Times:
7:30 am – 8:30 am
9:00 am – 10:00 am
10:30 am – 11:30 am
Adult (10+) Pricing is $34.99 +Tax
Child (3-9) Pricing is $20.99 +Tax
This is one breakfast that it's ok to throw on your shorts and flip flops! Contact Staci Foster at Pixie Dust and Pirate Hooks.  Click here to submit a quote request.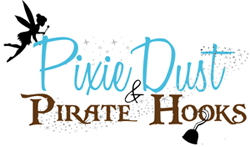 From the moment you contact us, we begin creating magic! Bring all of your hopes, dreams and wishes to us and we can create a vacation perfectly fit for your family. We are the experts. Let us handle everything for you so you can focus on your family!
Photo Credit: Universal Orlando