Set to debut in 2019 at Disneyland Park and Disney's Hollywood Studios, Star Wars: Galaxy's Edge is going to be a first-of-its-kind experience for all guests! Today Bob Iger shared this new video, featuring a fly-over of the construction currently happening, during the 2018 Annual Meeting of Shareholders.
The remote outpost planet of Batuu is where guests will be whisked away to once Star Wars: Galaxy's Edge opens in 2019. This planet once played host as a busy crossroads on the old sub-lightspeed trade routes throughout the galaxy. Two all-new attractions will delight guests and place them right in the middle of the action. In one attraction, guests will be able to take control of the Millennium Falcon on a secret mission. The other attraction will find you in the middle of a battle between the First Order and the Resistance. Both of these experiences are set to be the most immersive attractions that Walt Disney Imagineering has built. Just check out the detail that is already taking form in the video above!
This new land will be sure to delight both fans and unsuspecting guests when it opens in 2019 at Disneyland Park and Disney's Hollywood Studios.
If you are ready to plan your next magical vacation contact Randi Jordan at Pixie Dust and Pirate Hooks.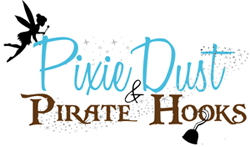 From the moment you contact us, we begin creating magic! Bring all of your hopes, dreams and wishes to us and we can create a vacation perfectly fit for your family. We are the experts. Let us handle everything for you so you can focus on your family!
Photos and video courtesy of Disney